If you were still wondering what it's like to book with me, you can read the previously linked article that I wrote, or the below testimonials from clients!
Thoughtful, attentive, and detailed service, we got to relax and enjoy our trip
Carly has helped us book day tours on trips we already had planned, has helped us book group tours, and helped me find a tour friendly as a solo female traveler.
Each time – her attention to detail, access to "off the beaten path" opportunities – and passion for what she does shows through. The packet received for my Egypt trip was color-coded, and really laid everything out so connections, airport transfers, and key contact details were all clear and taken care of. Traveling is stressful – so being able to just GO! And not stress the details was a lifesaver.
In Niagara, Carly suggested a day-tour that took us to several wineries. When we had problems getting a hold of our host (no cell phone reception…which was weird) – Carly magically got all the details sent to our hotel concierge and got us taken care of.
100% book with Carly. If you use her tour links and research, you can often SAVE MONEY over other booking sites, and get her insights to add additional touches to your experience. I can't wait for the world to open up again so she can help plan my next adventure.
Emily N. T.
several tours, and a small getaway
Amazing Experience
Carly helped me originally book a trip to South America. However, due to the civil unrest in Peru my trip had to be canceled last minute. Carly was extremely helpful in changing my trip so that I could still go somewhere else without feeling like I missed out on a vacation. Within a few days I was already booked and ready to go to Costa Rica. It was truly an amazing experience and I can't think Carly enough for all that she's done for me!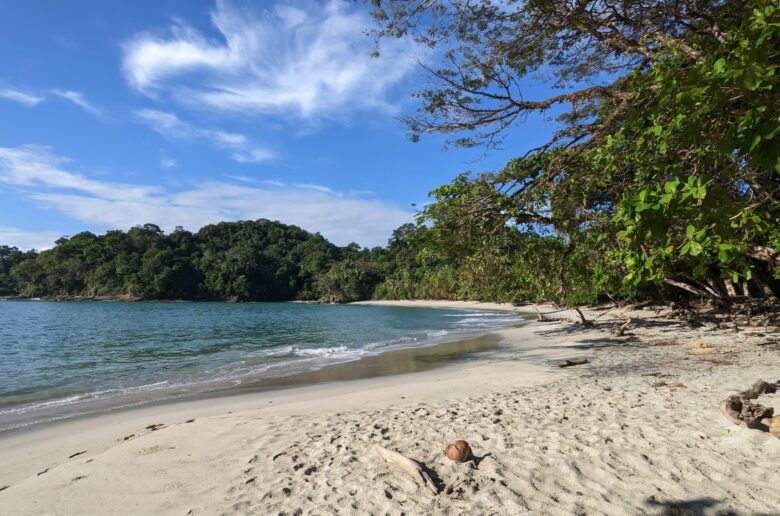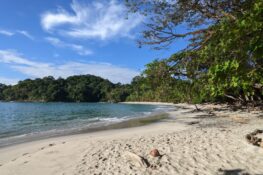 Lindsay R
G Adventures
SERIOUSLY FABULOUS
Carly was amazing from day one!
I originally booked for a different destination in Saint Martin but there were some issues with the resort. Carly personally spent hours on the phone to get things resolved and us transferred to a new resort. Top notch personal attention to details and even made us an itinerary!!
Seriously cannot recommend this lovely soul enough! So helpful and friendly!!!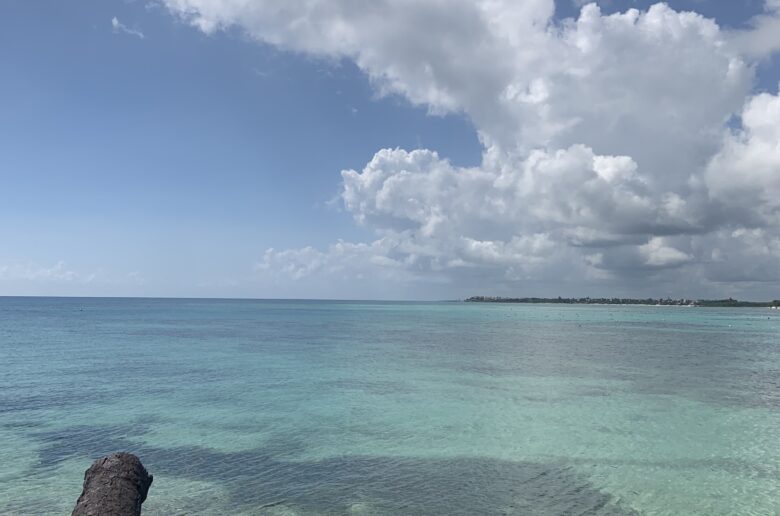 Marschel Heath
Flight of the Educator
Bucket List Trip
For my 40th birthday, I wanted to check something off my bucket list, so I picked the Galapagos Islands. I had a lot of questions, and Carly quickly and thoroughly responded to each one. She even responded when she was on a trip to Antarctica! Carly ensured that I had airport transfer, information about additional day trips, additional nights for the hotel, and anything else I needed for the trip. She is detail oriented and efficient. If she didn't have an immediate answer, she quickly found one. I'm excited to work with her in the future!
Nicole Edwards
GAdventures
Carly was Super-Helpful
Carly helped me figure out how to resolve issues with the trip (that were not her doing). She was incredibly helpful. I will definately work with Carly again!
Sarah Priestman
Portugal Travel Center
So helpful!
My girlfriend and I went to a wedding in Savannah! Carly was able to find us a hotel near the event that was cheaper than anything I found! She also suggested different things to do in the area. It was a great weekend, with no stress!
Eudes N
Marriott
Perfect trip!
My family's trip to Disney World and Universal Studios was perfect! I especially loved the packet that Carly sent to us; it included our itinerary and our Universal tickets with confirmation codes too. Carly is the best!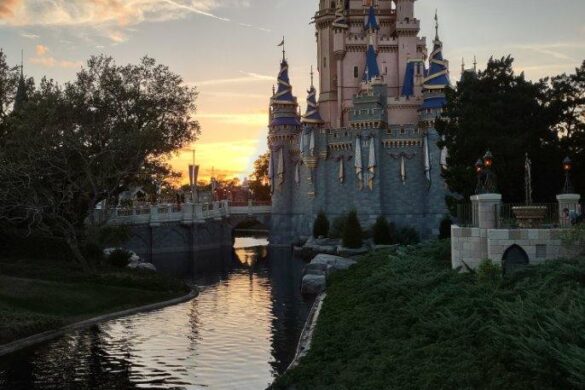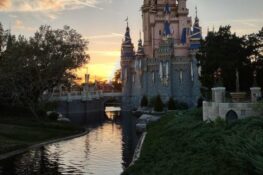 Latoya W
Flight of the Educator
A perfect trip from start to finish
Carly was instrumental in the planning of our trip to Antarctica. Being such an epic destination, we wanted to make sure we chose the perfect trip, & Carly did as well! She took in everything we were looking for & provided us a fantastic presentation & spreadsheet comparing different trips. She answered all of our questions promptly & provided suggestions & advice.
We couldn't have planned this trip to go as perfectly as it did without Carly's help & enthusiasm.
Melanie Jenner
Quark Expeditions
You need a trip advisor!
I worked with Carly while booking my trip to 5 different countries in Africa. I am so glad I decided to! At first I thought why do I need her its not like I am organizing the trip all by myself- I was using a company. But I was wrong. There was still a lot of deadlines and small details that needed to be addressed like which countries required visas ahead of time, what vaccines were required etc.
She kept everything super organized which led to much less stress on my part. She even gave me this super organized folder that included extra copies of the itinerary, my flights and packing lists that I know keep as a remembrance of the amazing trip I took. I highly recommend Carly!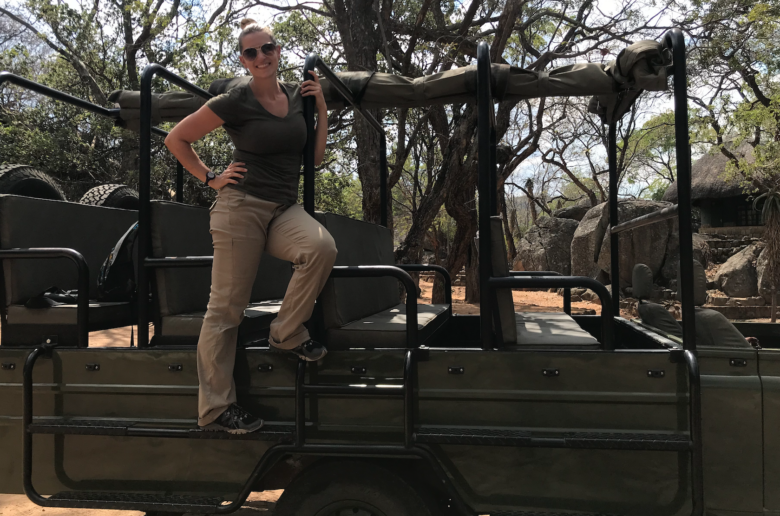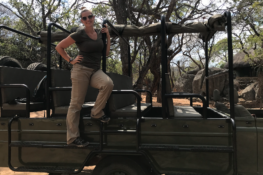 Kimberly Holbert
G Adventures
Carly Cares!
Wanted to go to Jamaica for my birthday with a girlfriend and had NO clue where to stay, what we wanted to do or even where to start! Carly took our financial concerns plus our all-inclusive resort request and managed to come back with our dream vacation all within our budget parameters. Before we left for paradise, she ensured she sent me a customized folder with all the specifications regarding our vacation so we didn't have to sort through endless emails or stress out about finding answers to questions we had during our trip. There were some slight issues with the hotel accommodations when we arrived but Carly responded within MINUTES of messaging her to try and help us resolve everything! I asked her for a customer service number to call but she insisted on calling them directly on our behalf and made everything better than we could have imagined! HIGHLY recommend contacting and using Carly's services when planning any travel as she is very knowledgeable and proved to be a valuable resource!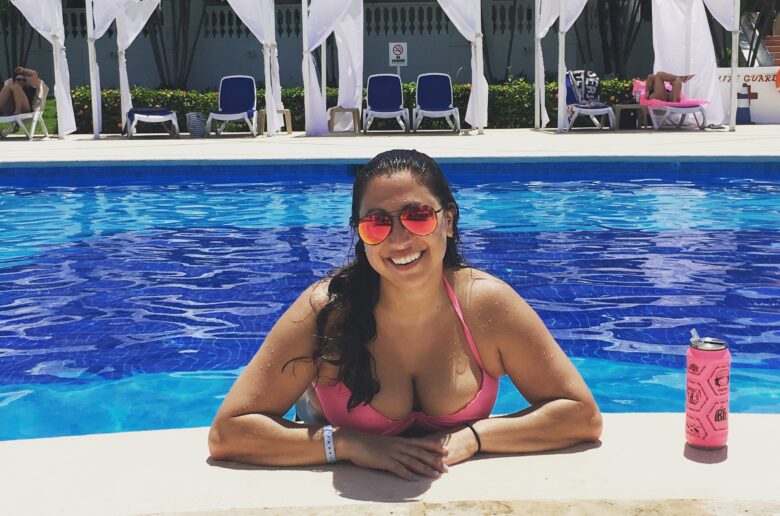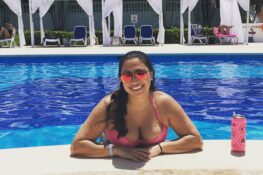 Alaina S.
Delta Vacations
An Amazing Adventure
Thank you Carly for booking our trip to Morocco. You were always available to answer our questions and made our adventures go smoothly. We will be reaching out to you again in the future for future adventure bookings.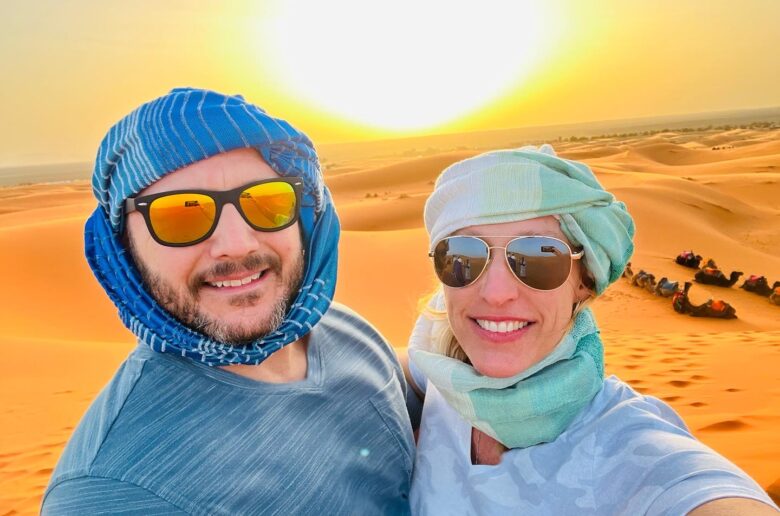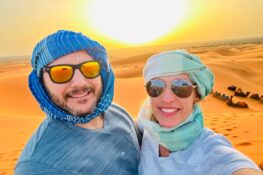 Karen W
G Adventures
A faboulous trip!
I had a pleasure of boking my G Adventures Morocco trip with Carly Heyward whom I met online in one of the travel groups. Carly exceed my expectations, she went above and beyond of what I expected from a travel agent. Her customer service focus is unmatched. She was very organized and patient in answering my numerous questions. I was super impressed with Carly's knowledge, dedication and commitment to meeting the needs of the customer. I would not hesitate to book another tour with Carly, as a matter of fact, I am already looking at booking my next trip. Thank you, Carly, for helping us create the memories of a lifetime!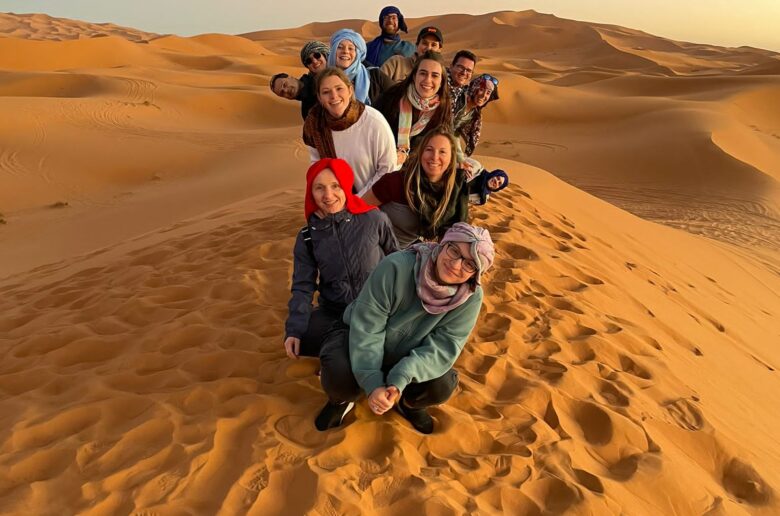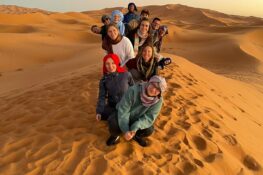 Tatiana Lozano
G Adventures
Amazing guidance for an amazing vacation!
Carly helped me find the perfect trip based on my wants, needs, and timeline. I ended up going to Bolivia with G Adventures. She arranged everything and sent a detailed itinerary with everything I needed. She was always available to answer questions. I had the time of my life on this trip and am so grateful!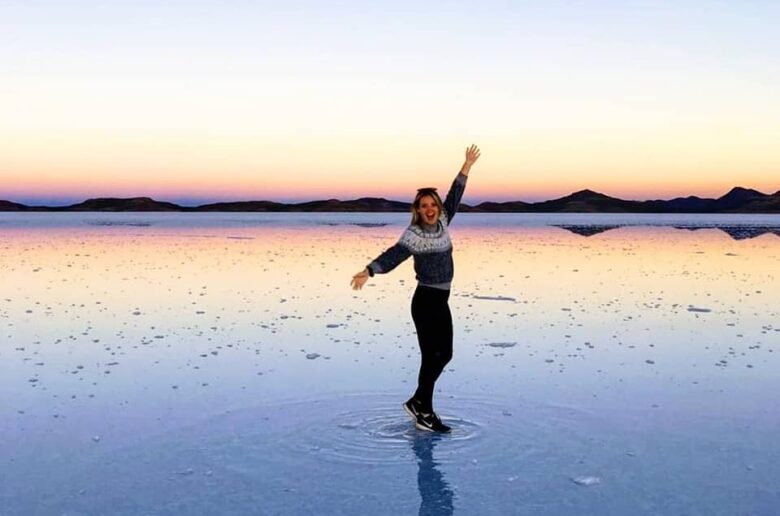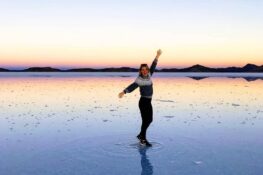 Candace G
G Adventures
Carly is amazing!
Carly is simply amazing! She helped me book what I thought was a great deal and then Atlas had a sale and she got me a longer trip for cheaper!! Top notch service. Always responsive when I had questions. I'm heading to Israel/Jordan with her help in April and look forward to having her help me explore even more places
Thank you Carly!
Justin
Justin Cutler
Atlas
Trip Cancellation-Great Service & Response time
Due to a family situation I had to cancel my trip to India. Carly was so kind, responsive, and professional. It's easy to give a nice review when all goes well but the true testament to an agent is when it all goes south. It was so helpful to have her take care of the cancellation process while I was managing a family crisis. I will absolutely work with her again when the world opens back up.
Velma Coccellato
G Adventures Travel
This is my third time
This is my third time working with Carly, she has been so helpful and thoughtful every time. My first trip, I didn't know exactly what I wanted, after a few conversations, she was able to send me a list of trips that met my needs and made the decision process easy. After that, it gave me the confidence to be able to make decisions on trips and she was still there every step of the way!
Carly J
G Adventures
Definitely book with Carly, it took the stress out of travelling!
I have travelled with G Adventures a few times before and their customer service has always been great. However, Carly added that extra personal touch. She was available to answer all of my questions whenever i had them and kept me updated on any questions outstanding that were waiting on a G Adventures to answer. This totally kept my mind at ease as i didn't need to keep on top of anything or chase anybody for answers.
Carly arranged my airport transfers, extra hotel nights, and excursions and this all went smoothly. She sent me all of the vouchers/confirmations that I needed and reminded me of anything I was missing.
The added bonus of booking through Carly is also that she has travelled to so many countries and has a lot of valuable travel experience. This meant that any questions I had whether it was regarding appropriate clothes, packing, the weather, cash vs card/ ATM access, local sim card etc, it was all answered from personal experience which is invaluable!
I would 10/10 recommend booking through Carly to everybody, I am already ready to book my next trip through her!
Alice C
G Adventures
Carly is awesome to work with!!
Carly made our trip to Antarctica so easy!! We had no idea where to start when planning a trip to Antarctica. Carly helped laid out all of the options we had and the pros/cons of each. It was great that she had first hand experience in Antarctica and on some of the cruise companies. I would highly recommend her to others!!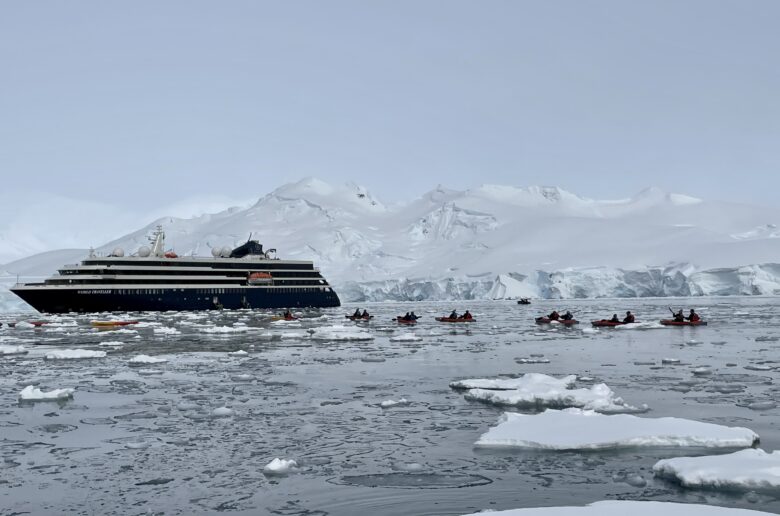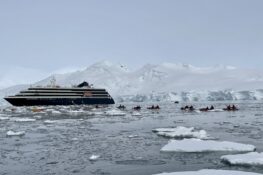 Samantha Dickinson
Atlas
Smooth sailing in Egypt
I usually book my trips independently, but I knew Egypt would be a tricky one. I meet Carly in the Girls Love Travel Facebook group. Since we are both teachers, we hit it off. She helped me book a 10 day trip through Egypt. She was professional, flexible and easy to work it. I will reach out to her in the future when I feel safe traveling again. Peace, love and travel!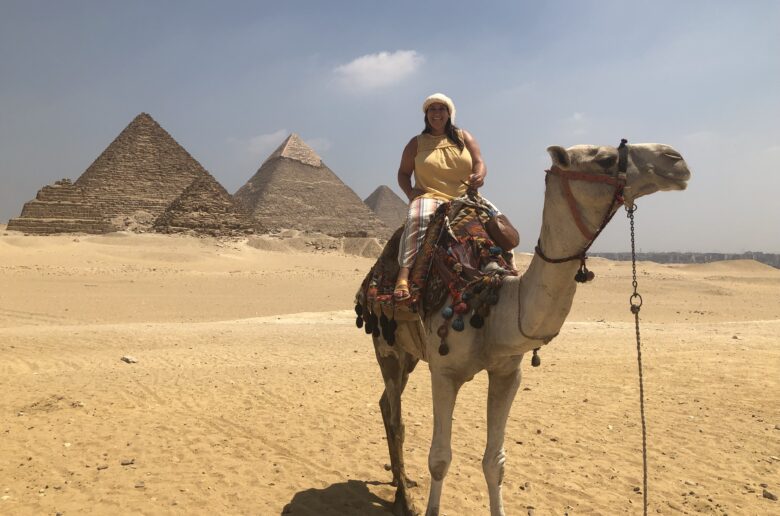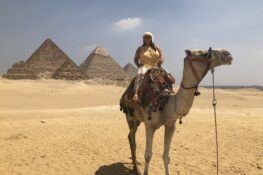 Liz Lewis
G Adventures
Great Experience with Carly!
I've booked four G Adventures trips with Carly now and she's been great to deal with! She's quick to respond and is sometimes able to get additional freebies depending on the trip. I had a flight issue for one trip and Carly took care of notifying G Adventures of my late arrival and updating my airport transfer. Definitely recommend for a hassle-free experience!
Janey M
G Adventures