Most of my travels have been as a solo traveler, but since I've become a teacher, I've discovered EF Tours and free trips with students!  If you're a teacher and want to learn more about it, check out some of the posts below!  When it's your first time with EF, you get a free training tour from their many options!  Then you get a free trip with the kids when you have 6 students!  Please click here to get more information!  It will get an EF representative to contact you, and they can talk with you about how to get started and what to expect!  Please use my referral link as it helps me keep this blog going!  And I wouldn't recommend it if I didn't believe in it!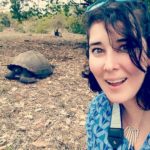 10 Interesting Facts about Ecuador
I was able to take a journey Ecuador with my students, but even if you have your own Ecuador itinerary, these are some interesting facts I learned about this country!
1. The Galapagos Islands are a part of Ecuador!
Read More »
---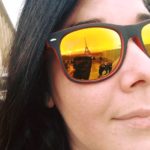 Before you can take students abroad with EF Tours, they first send you on an EF Training Tour!  They want to make sure that you are well prepared for taking students abroad!  Check out this post if you want to know what it is like to
Educational Tourism with EF Tours!
So you want to use EF Tours for your student travel?
Before you do student travel with EF Tours  (for free I might add!), you might think… What if I lose one? What if they annoy me? What if...Read More »
---