Whether you're in Buenos Aires for vacation or a pre-trip destination before Antarctica… Buckle up, because you're about to embark on an epic journey through Buenos Aires and its captivating surroundings. If you're eager for thrilling experiences, delicious cuisine, and cozy accommodations, you've come to the right place. I've got the inside scoop on where to stay, what to eat, activities, and amazing day trips that'll make your trip to Buenos Aires unforgettable.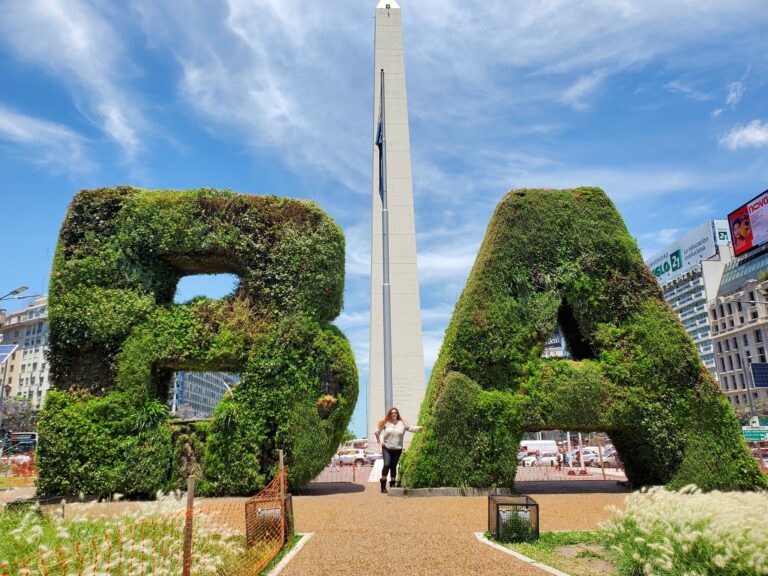 Thinking about Antarctica? –
I'm a polar booking specialist! Feel free to check out my
Antarctica blogs
or
contact me
if you'd like some specific options!
Where to Stay in Buenos Aires
There are three main areas you can stay in Buenos Aires.  My favorite is Palermo.  It's walkable, colorful, and fun!  Recoleta is another area, but after having been myself a few times and also asking locals… We just love Palermo!  Another area is the Puerto Madero area.  I've noticed a lot of Antarctica companies that offer pre-departure hotels will be in the Puerto Madero area.
Palermo
Palermo, with its trendy neighborhoods, lush parks, and vibrant street art, is the perfect place to set up camp in Buenos Aires. There are options for every budget.
Budget-Friendly Hotels in Palermo:
Eco Pampa Hostel: A charming and eco-friendly hostel in Palermo, offering dorms and private rooms. It's budget-friendly without compromising on comfort. Plus, it's located in the heart of Palermo, so you'll have easy access to the neighborhood's attractions.
Art Factory Palermo: This artsy budget hotel provides a unique and creative atmosphere. With comfortable rooms and a social vibe, it's a great choice for travelers looking for a lively experience without breaking the bank.
BA Soho Rooms: This guesthouse offers a range of budget-friendly room options. It's clean, comfortable, and well-located in Palermo, making it a fantastic choice for travelers on a budget.
Moderate Hotels in Palermo:
Palo Santo Hotel: Located in the heart of Palermo, Palo Santo Hotel offers a unique blend of sustainability and comfort. The eco-friendly design and lush rooftop garden provide a serene escape in this vibrant neighborhood.
Fierro Hotel: This modern hotel boasts a trendy design and exceptional service. The Fierro Hotel is located in the heart of Palermo, offering contemporary rooms and a renowned restaurant, UCO, known for its farm-to-table cuisine.
Mine Hotel: A charming boutique hotel with a relaxing atmosphere. Mine Hotel features cozy rooms and a lovely garden with a pool. It's a great choice for those looking for a mid-range option with a touch of luxury.
Luxury Hotels in Palermo:
Nuss Hotel: It's an upscale hotel with an outdoor pool, near Serrano Square.
Luxury Penthouse with Hot Tub: Fun tropical decorations with a rooftop secluded hot tub!
Home Hotel Buenos Aires: A luxurious boutique hotel with an emphasis on design and comfort. Home Hotel is an oasis in the heart of Palermo, offering chic rooms, a serene garden, and a fantastic restaurant.
These hotel options should cater to travelers with varying budgets and preferences while providing easy access to the vibrant and trendy Palermo neighborhood in Buenos Aires.
Recoleta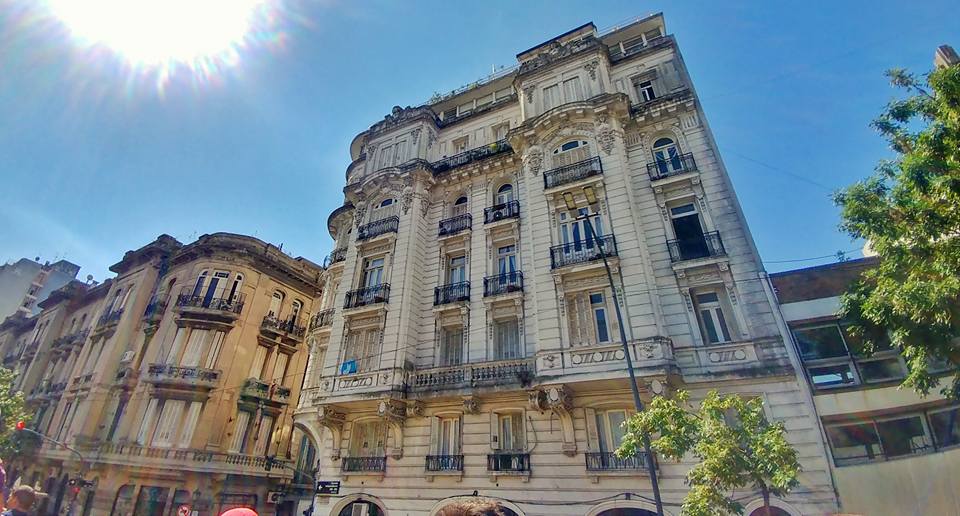 Budget-Friendly Hotels in Recoleta:
Up Recoleta Hotel: A budget-friendly option in the heart of Recoleta, this hotel is near Recoleta Cemetary. It's a great choice for budget-conscious travelers looking for a central location.
BENS Recoleta Park: Nestled in the exclusive Recoleta neighborhood, BENS Recoleta Park offers a luxurious stay in the heart of the city. With elegant rooms, impeccable service, and proximity to Recoleta's cultural gems, it's the perfect choice for travelers seeking refined comfort and style.
Reina Madre: A budget-friendly hotel with a prime location in Recoleta. While it may not be the most luxurious option, it provides clean and comfortable accommodations in a convenient part of the city.
Moderate Hotels in Recoleta:
Loi Suites Recoleta Hotel: It's an upscale hotel with a spa. With its opulent accommodations, fine dining, and central location, it's a fantastic choice for a mid-range experience with a touch of luxury.
Urban Suites Recoleta Boutique Hotel: A modern and comfortable boutique hotel located in Recoleta. A Hotel offers well-appointed rooms, friendly service, and a great location for exploring the neighborhood's attractions.
Dazzler by Wyndham: It is a stylish and comfortable option in Palermo. It offers chic rooms and a beautiful terrace, perfect for travelers seeking a touch of luxury without the premium price.
Luxury Hotels in Recoleta:
Alvear Palace Hotel: Alvear Palace Hotel is a symbol of luxury and sophistication in Recoleta. With its exquisite accommodations and top-notch service, it's perfect for travelers seeking the epitome of pampering.
Palacio Duhau – Park Hyatt Buenos Aires: This luxurious hotel is set in a historic palace in Recoleta and offers an unforgettable experience. With elegant rooms, beautiful gardens, and renowned dining options, it's an exceptional choice for those seeking the highest levels of luxury.
Algodon Mansion: A refined boutique hotel with a focus on personalized service and comfort. Algodon Mansion in Recoleta offers beautifully appointed suites, an exclusive wine bar, and a serene atmosphere for a luxurious stay.
These hotel options cater to travelers with varying budgets and preferences while providing easy access to the upscale and culturally rich Recoleta neighborhood in Buenos Aires.
Puerto Madero: Waterfront Elegance
Puerto Madero is Buenos Aires's modern waterfront district, offering a different vibe.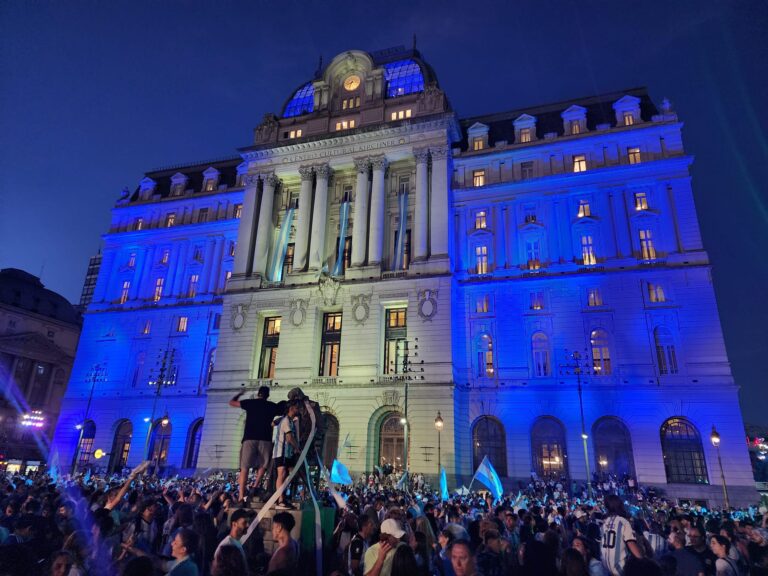 Budget-Friendly Hotels in Puerto Madero:
Kenton Palace: A stylish and centrally located hotel in the heart of Buenos Aires, Kenton Palace offers comfortable rooms, a welcoming ambiance, and easy access to the city's key attractions, making it an excellent choice for both leisure and business travelers.  I actually stayed here myself before my trip to Antarctica with Quark.
Believe Madero Hotel: This modern boutique hotel in the upscale Puerto Madero neighborhood offers a blend of sophistication and comfort. With chic rooms and a prime location near the waterfront, Believe Madero Hotel is perfect for travelers seeking a contemporary urban escape in Buenos Aires.
NH Buenos Aires 9 de Julio: With comfortable accommodations and a prime location along the iconic Avenida 9 de Julio, it's an excellent choice for travelers eager to explore the city's vibrant culture.
Moderate Hotels in Puerto Madero:
Hilton Buenos Aires: This upscale hotel also provides moderate-priced rooms, offering comfort and style in Puerto Madero. The Hilton Buenos Aires is a fantastic choice for those seeking a mid-range experience.
Hotel Madero: Located in the upscale Puerto Madero district, Hotel Madero Buenos Aires combines modern luxury with waterfront views. With its stylish rooms, fine dining, and an ambiance that exudes sophistication, this hotel offers an unforgettable experience for those seeking an elegant escape in Buenos Aires.
Intercontinental: Set in the heart of Buenos Aires, the Intercontinental Buenos Aires offers a blend of classic elegance and modern amenities. With luxurious rooms, exceptional dining options, and a prime location for exploring the city's cultural attractions, it's the perfect choice for travelers seeking a refined and comfortable stay in the Argentine capital.
Luxury Hotels in Puerto Madero:
Alvear Icon Hotel: This five-star luxury hotel stands tall in the heart of Puerto Madero. With its contemporary design, breathtaking city views, and exceptional amenities, it's the perfect choice for travelers seeking the epitome of luxury.
Faena Hotel Buenos Aires: While Faena Hotel offers moderate pricing on occasion, it's primarily known for its opulent luxury. This artsy and lavish hotel is a standout choice in Puerto Madero for those who seek a top-tier experience.
SLS Buenos Aires Puerto Madero: A luxurious and contemporary retreat in the upscale Puerto Madero neighborhood, the SLS Buenos Aires offers an experience of modern design and comfort. With sleek rooms, innovative dining, and a location by the waterfront, it's an ideal choice for travelers looking to indulge in style and sophistication in Buenos Aires.
These hotel options cater to travelers with varying budgets and preferences, all while providing easy access to the waterfront elegance of Puerto Madero in Buenos Aires.
Where to Eat
Parrillada: A Carnivore's Dream
You can't leave Buenos Aires without indulging in an authentic parrillada, even if you're just here for two days. Here are our top recommendations for both moderate, budget-friendly, and luxury options:
Budget-friendly: Just search "Parrilla" near where you are and you will find so many options.
Moderate: Parrilla Reencuentro. With its rustic ambiance, a mouthwatering selection of grilled meats, and friendly local staff, this restaurant embodies the essence of traditional Argentine parrilla dining, making it a delicious and memorable destination for anyone looking to savor the rich flavors of Argentine cuisine.
Luxury: For the crème de la crème, make a reservation at La Cabrera. The quality of meat and their impressive wine selection make it a top choice for an exquisite dining experience.
Activities in Buenos Aires
Tango Show and Dinner: Experience the passion of Argentina's iconic dance with a tango dinner show. Immerse yourself in the country's rich culture and cuisine.  The linked one is to Senor Tango show which I did.  It's a pretty big affair.  If you want a more intimate one, then I might suggest this one instead.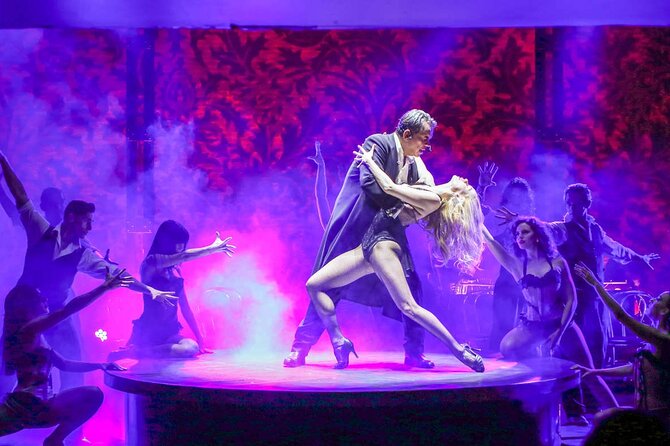 Buenos Aires Bike Tour: Explore the city's neighborhoods on two wheels, discovering its hidden gems and historical sites.
Recoleta Cemetery Walking Tour: Take a guided tour of the Recoleta Cemetery, known for its stunning mausoleums and the final resting place of Eva Perón.
Gaucho Ranch Day Trip: Escape the city for a day and experience gaucho (Argentine cowboy) culture on a traditional estancia with horseback riding, folk music, and a BBQ.  You can also do one with an overnight in a gorgeous glamping "bubble" hotel!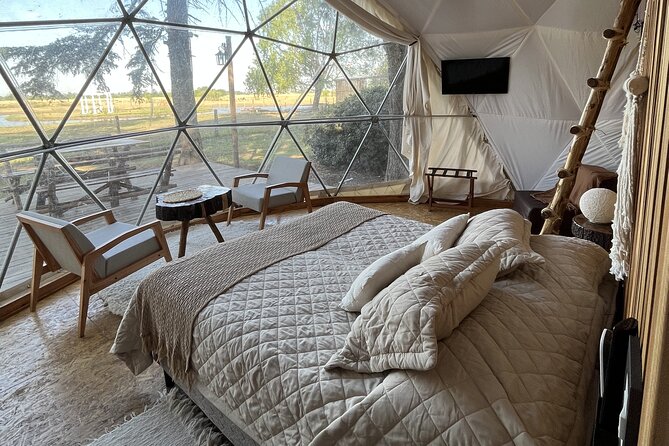 Wine Tasting and Winery Tour: Discover Argentina's world-famous Malbec wines with a guided tour of a local winery, complete with tastings and wine education.
Evita Perón Museum: Visit the Museo Evita to learn about the life and legacy of the iconic Argentine First Lady, Eva Perón.  You'll also see where she's buried and where she met her husband!
Street Art Graffiti Tour: Explore Buenos Aires' vibrant street art scene with a guided tour, uncovering the stories and creativity behind the murals.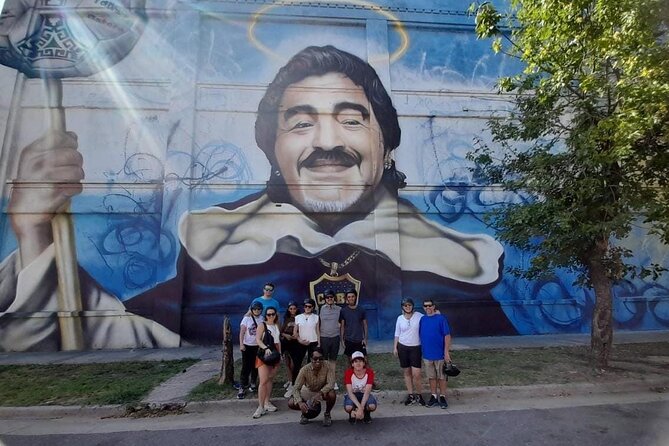 San Telmo Market and Food Tour: Explore the historic San Telmo neighborhood, known for its antique markets and culinary delights. Sample local dishes and browse unique goods.
Day Trips from Buenos Aires
Iguazu Falls: A Natural Wonder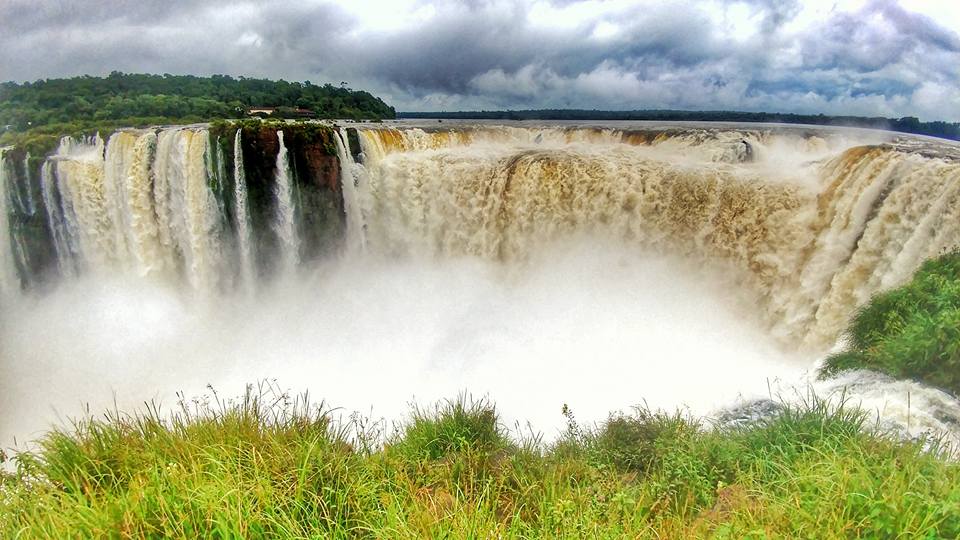 If you're in Argentina, it's possible to scoot up to Iguazu Falls!  I went for a few days (and you can see the costs associated on my Argentina Budget from my first trip), but it is also possible to just go for a day!
I've had some clients use this tour package to Iguazu Falls for the day.  It includes transfers, flights, and guide of the falls (and of course the return).  This is good for people who don't want to have to change hotels.  It's a long day,  but it's doable!
Tigre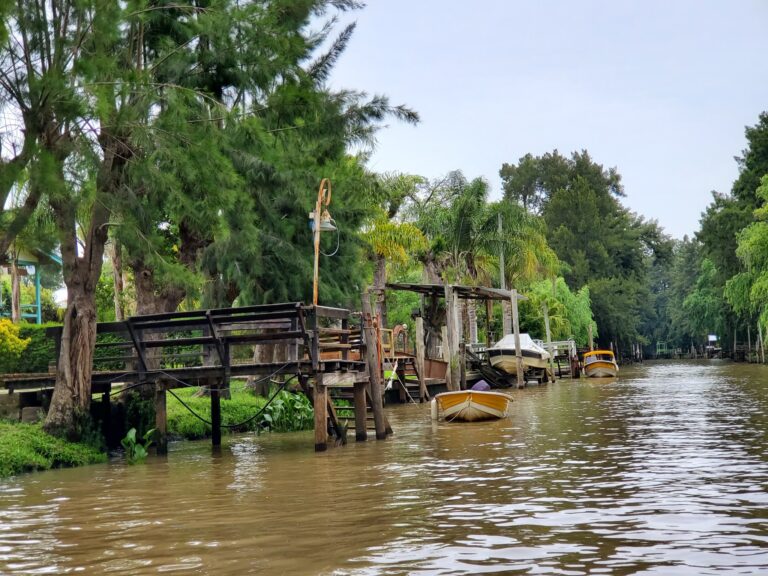 Escape the city's hustle and bustle by taking a quick train ride to Tigre. You can explore the Delta del Paraná, visit the Puerto de Frutos market, and even take a boat tour through the maze of waterways. For train schedules, visit Tren de la Costa.  I like to think of Tigre as the Venice of South America.
Colonia del Sacramento, Uruguay
For a change of pace, take a ferry from Buenos Aires to Colonia del Sacramento, Uruguay. Wander through its charming cobblestone streets, visit historical sites, and enjoy the calm, serene atmosphere. Book your ferry tickets at Buquebus.  It's only a little over an hour, so that makes a prime day trip.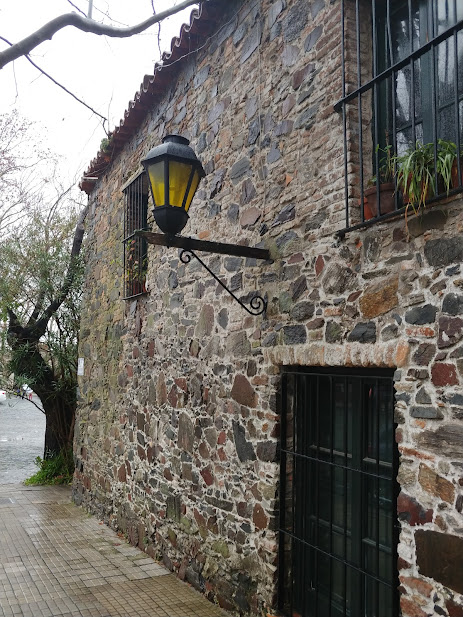 Montevideo, Uruguay
Taking a ferry from Buenos Aires to Montevideo is a popular way to travel between these two vibrant South American cities. You can purchase ferry tickets at the Buquebus or Colonia Express offices. The ferry ride typically takes around three hours, offering picturesque views of the Rio de la Plata along the way.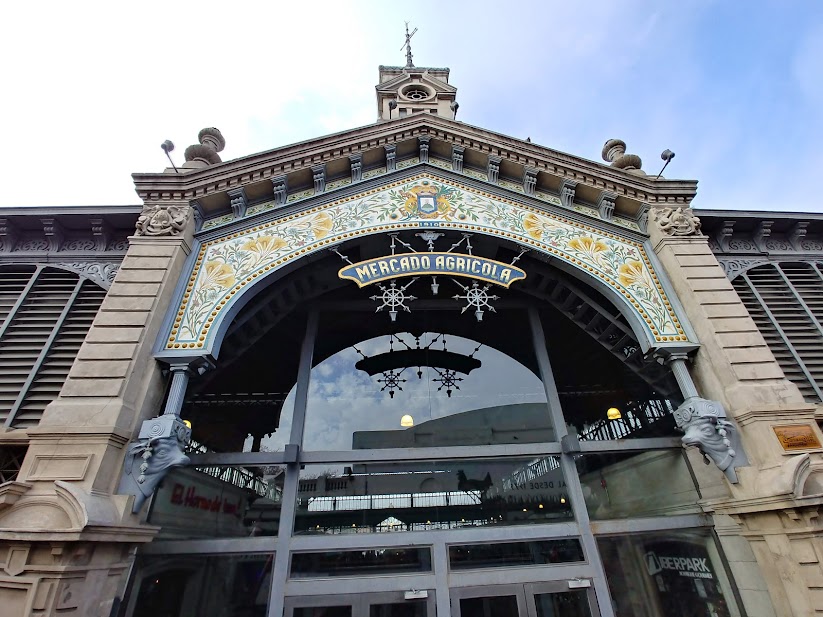 Once you arrive in Montevideo, you'll find a wealth of cultural and historical attractions to explore, from the charming Ciudad Vieja (Old Town) with its colonial architecture to the bustling markets and local cuisine. Be sure to visit landmarks like the Rambla, Mercado de la Abundancia, and enjoy Uruguay's unique blend of art, music, and cuisine.  I ended up doing the Hop on/off bus experience there to see it all.
Montevideo's welcoming atmosphere and cultural richness make it an excellent destination for a day trip or a longer stay.  Since it's a bit longer, it's possible to make this a multi-day trip with Colonia.  What I did was to take the ferry from Buenos Aires to Montevideo, toured the city, took a 3 hour bus to Colonia, toured that city, and then took the ferry back from Colonia to Buenos Aires.
Whether you're on a tight budget or seeking luxury, into mouthwatering parillada or looking to explore natural wonders, Buenos Aires and its surroundings have something for everyone. So pack your bags and get ready for an adventure you'll cherish for a lifetime. Buenos Aires is calling, and it's time to answer!