The Best Time to Visit Banff National Park? Not necessarily when you think it is!
I'd like to propose a radical answer to the question "When is the best time to go to Banff?" The Winter months! Tourism to Canada's first national park has exploded in recent years – Banff National Park receives more than 4 million visitors per year. That's over 25% of visitors to all of Canada's 39 parks. Evidently, Banff has gotten a bit crowded.
Visit Banff in the summer and in between those expansive mountain vistas, expect to see your fair share of overflowing parking lots and selfie-taking tourists. Not my kind of vacation. But what if I told you the best time to visit Banff National Park was the winter – where the crowds are significantly reduced, the mountains are covered in snow and there is a seemingly endless list of activities to do. Don't believe me? Read on.
5 Reasons the Best Time to Visit Banff is in the Winter
1.  Say Goodbye to Crowds
I have visited Banff three times in the chilly months, and there is only one place I have ever experienced a crowd: Lake Louise. And the crowd wasn't even bad. While there were groups of people at the resort and skating on the frozen lake, there were plenty of parking spots available and I could take tourist-free photos of the mountains with ease. (Remember, when you visit Banff in the summer you may end up waiting in your car for an available parking spot.)
Many of the other iconic destinations within Banff – Lake Minnewanka, Two Jack Lake, Vermillion Lakes – had very, very few tourists. Besides the tourists, there were a handful of Alberta locals playing ice hockey, walking their dogs and going ski touring.
When you come to Banff, you come for the mountains, not for swarms of other people.  So many of the Banff attractions are best seen in winter.
2. So Many Things to Do in Banff in Winter
Perhaps you'd like to go on some Banff winter hikes through a canyon to a frozen waterfall? Or go cross-country skiing on snow-covered trails? Would you be more interested in dog sledding? What about hiring a guide to take you ice-climbing? This is a huge reason why the best time to visit in the winter – there are so many things to do in Banff in winter!
And few other destinations offer so many amazing winter activities accessible to the general public. If you aren't experienced or you don't have the best winter gear, no problem. There are tons of tour operators in and around Banff to help you experience this magical park in the wintertime.

3. Ski the Big 3
In addition to the activities listed above, one of the most popular Banff winter activities is skiing. Banff has three ski resorts and you can buy a pass which includes access to all of them.  Skiing isn't available in summer which is why Winter is the best time to go to Banff!
If you're currently thinking "no way I'm a good enough skier for the Rocky Mountains" let me convince you otherwise. The great thing about the Banff ski resorts is how they have ski runs for all levels. I was a very inexperienced skier when I went and I still had a fantastic time. Even from the top of the easy and moderate runs, the views were absolutely incredible.
4. It's Easy to Catch a Sunrise
In the winter, you don't need to wake up at 4 am to catch the sunrise. In January, the sun rises around 8:45 am, leaving you plenty of time to catch some Z's and still capture beautiful sunrise photos. I recommend visiting the Vermillion Lakes for sunrise, as it's very close to Banff town center and you can capture the Mount Rundle reflected in the water below.
5. One of the Best Places to Stay in Banff ~ The Fairmont Banff Springs
If staying at the iconic Fairmont Banff Springs hotel is on your bucket list (and it should be), the winter is an excellent time of year to visit. Rooms tend to be less expensive in the winter and you don't need to book as far in advance (after a series of misadventures, I just showed up without a reservation and was able to get a room at a serious discount). However, if you'd prefer not to take such a gamble, book your room in advance and enjoy less expensive rooms than what you'd find in the summer.
Besides the cheaper prices, the Banff Springs Fairmont hotel is a better experience in the winter. The hotel has both indoor and outdoor hot pools which are best enjoyed in the winter. When you arrive back at the hotel after a chilly long day of skiing or winter hiking, nothing beats a relaxing hot pool.
The downsides to going to Banff in the winter
There are a few drawbacks to visiting Banff during the snowy season. 
First, backpacking trips can only be done in the summer. So if that's on your bucket list, visit Banff in the summer or early autumn.  So if you're wanting to go hiking in Canmore (just 20 km away!) or Banff, maybe Summer is better. 
Second, you should absolutely rent a car with snow tires, and this can be tricky. Most rental car companies won't guarantee your vehicle to have snow tires; it will depend on their availability on the day you arrive. I called six places before I found a company that would guarantee snow tires (that is National Car Rental). You absolutely have to book in advance.
Do you need to have snow tires? On my second trip to Banff, I didn't have snow tires and let me tell you, the anxiety is not worth it. The roads can be snowy and icy and slippery and some parts don't have great cell reception. And if you want to drive on the Icefields Parkway (you do), you are required to have snow tires (otherwise you risk getting a fine).  Spinning out in your car is definitely not one of the Banff winter activities that you want to do! Better to be safe than sorry.
The last downside to visiting Banff in the winter is that you miss out on Lake Moraine, the most iconic destinations in the park. During the winter, the road to Lake Moraine is closed. For some, this is reason alone to never visit in the winter. But do you want to come visit the Rocky Mountains only to take a photo of a lake everyone has already photographed? Or do you want to enjoy the mountains in their unspoiled, beautiful winter forms? I'll let you decide.
Banff in the Winter: How to Make It Happen
How to get there
:
If you're coming from outside Alberta, fly into Calgary and rent a car from the airport (remember, snow tires!). Then, set Google Maps to Banff town center and begin driving. You'll arrive within 1.5 hours.
Pro tip: Partway through the drive, you will pass through Canmore. Pick up groceries here if you are staying in a hostel. Canmore has more selection and cheaper prices.
Best Place to Stay in Banff
My favorite hostel is Samesun Hostel and my favorite hotel is the Fairmont Banff Springs. There are dozens and dozens of hostels, hotels and Airbnb's for you to choose from.  Those are just my favorite Banff hotel recommendations.
Have I Convinced You to go to Banff in the Winter?
What do you think? Is avoiding crowds, doing winter activities and seeing snowy mountain peaks enough to inspire a trip to Banff in the winter? Let me know in the comments below!
Author Bio: Mikaela is the voice behind Voyageur Tripper, a blog dedicated to outdoor adventure. She enjoys canoeing and hiking and anything which puts her in a tent. You can find her on Instagram.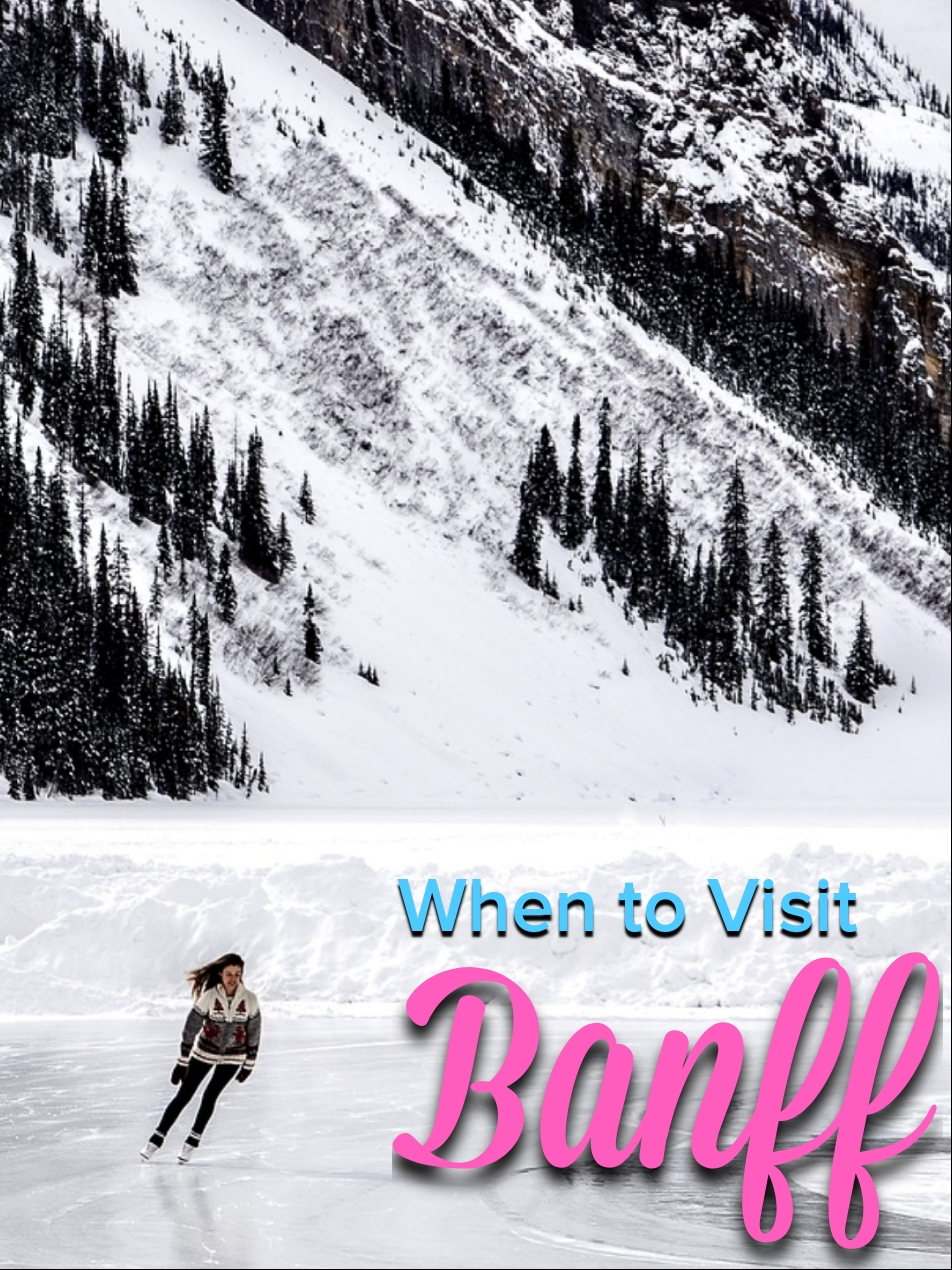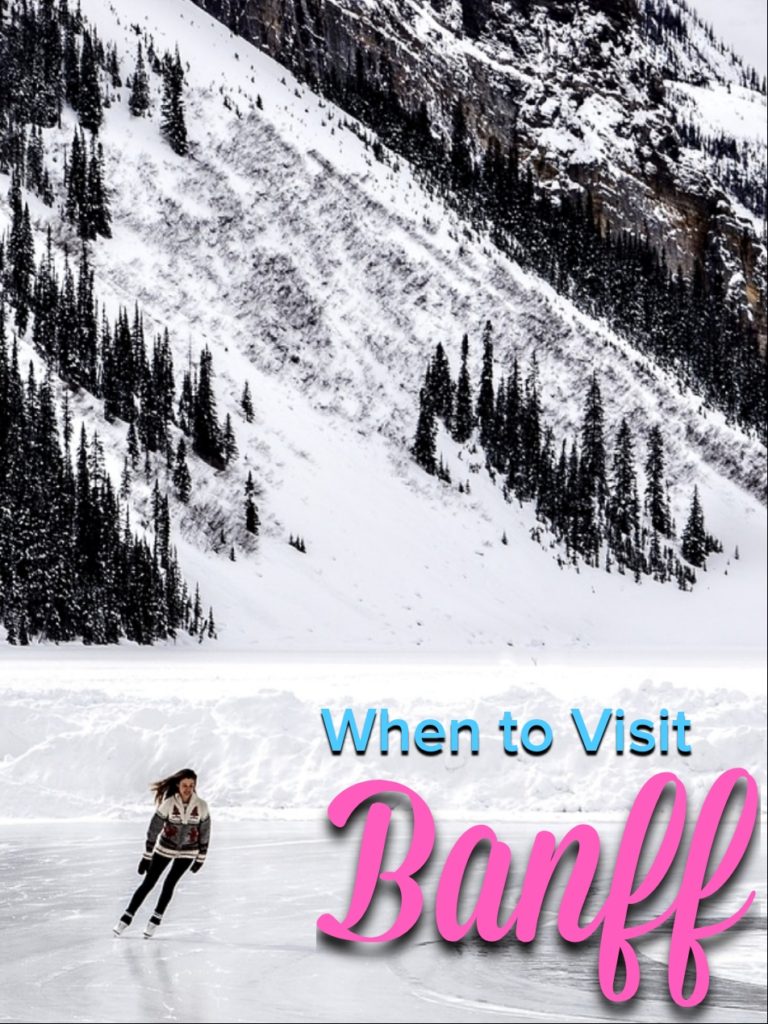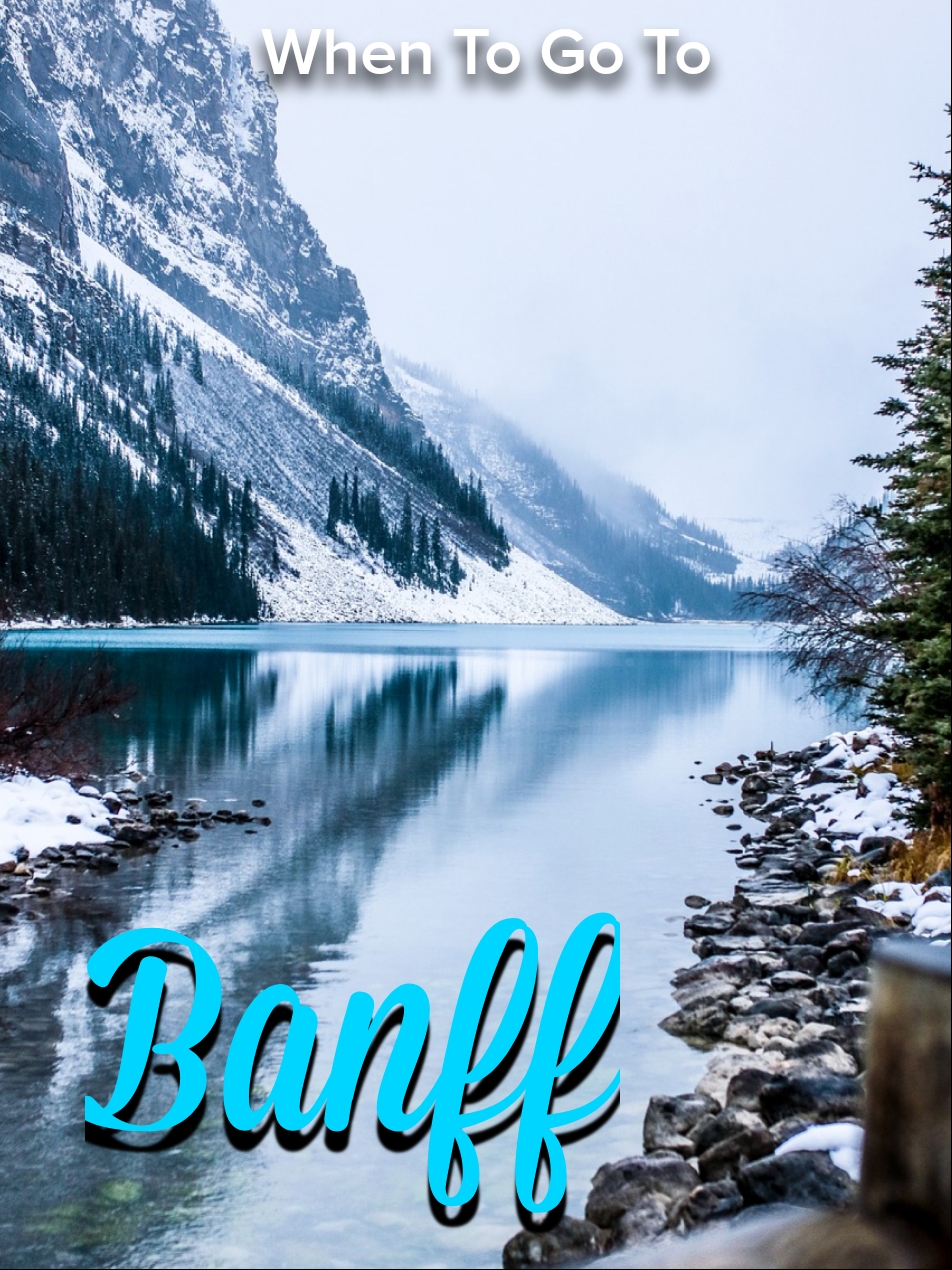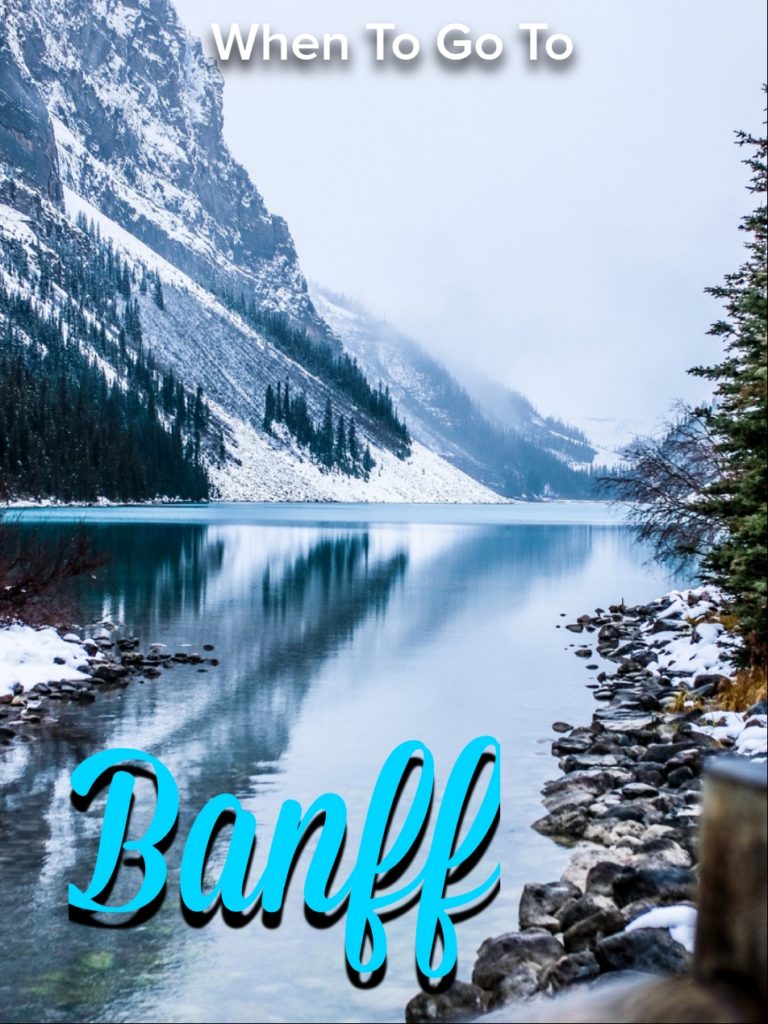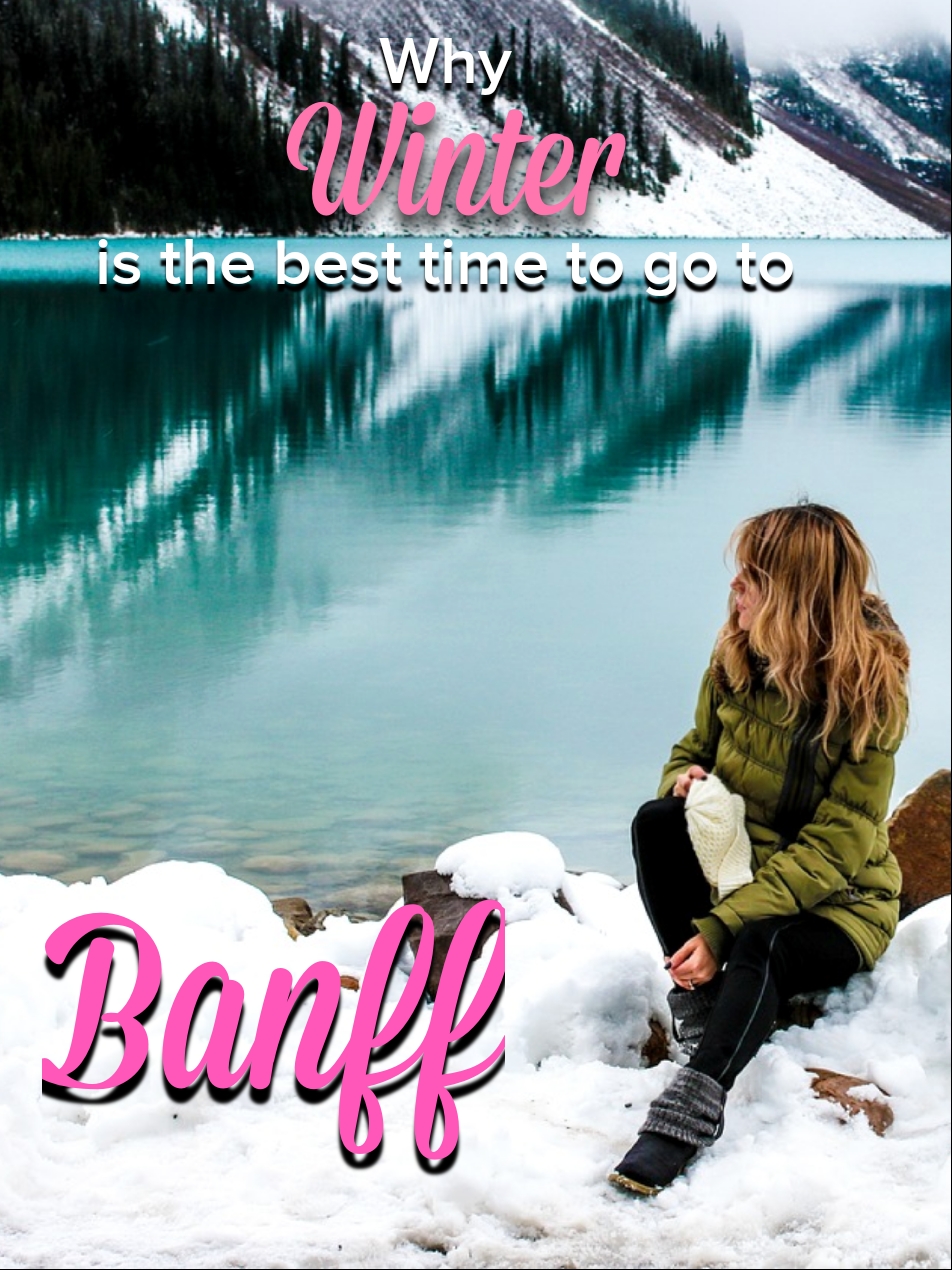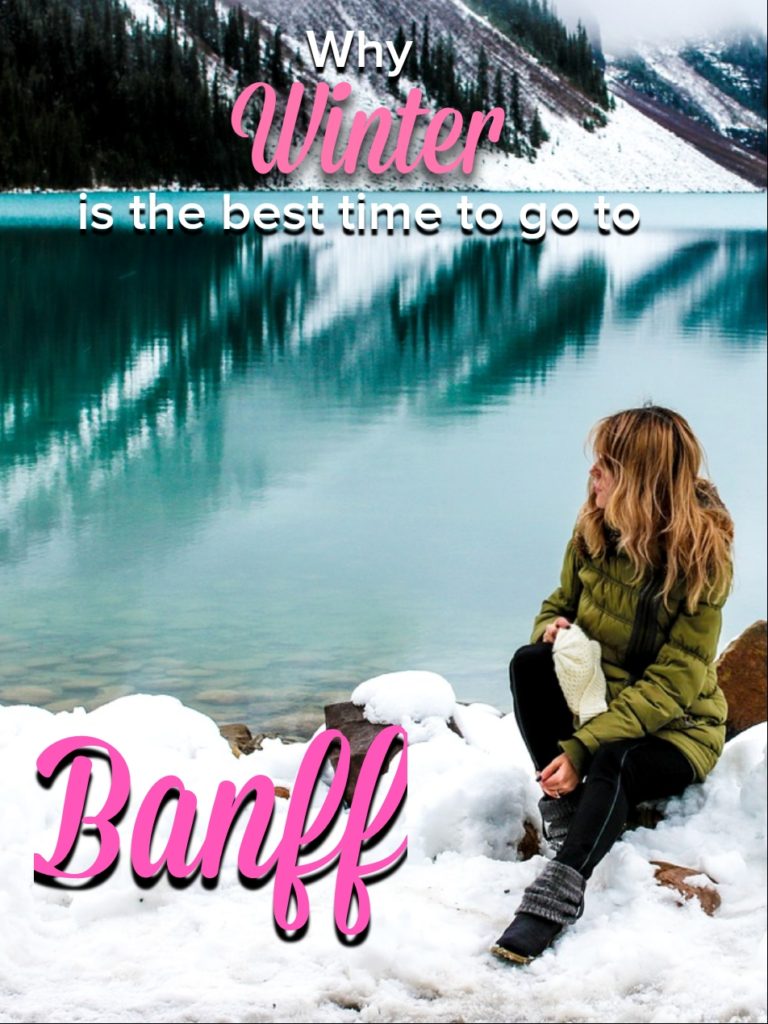 Summary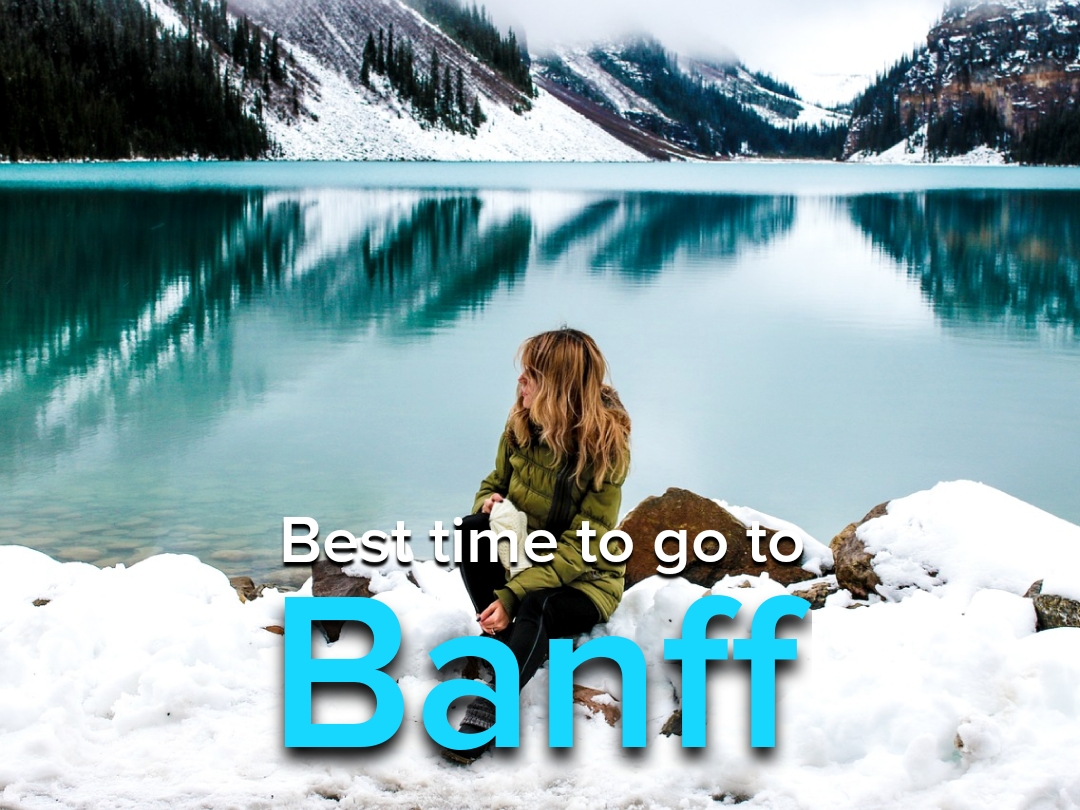 Article Name
Best Time to Visit Banff National Park?
Description
Trying to decide when the best time to visit Banff National Park is? There are tons of things to do in Banff in winter like Banff winter hikes! Read to see why you should go in the snow!
Author