It's one of the biggest fears a traveler can have, and it has happened to me.  On the first day of my trip.  I was on a train from Germany to Geneva to kick off my month long trip before going home to grad school.  The guy on the train asked to see my ticket and started to move along.  "But what about my passport stamp?" He smiled, and said he didn't need to.  "Oh, I love them" and looked sad.  He graciously stamped it, and that was the last I ever saw of it.  Apparently some ninja saw where I stashed it.  So, the irony? 1) If I hadn't asked about the stamp, perhaps it wouldn't have been stolen.  2) If I tucked it away into my bra like normal (instead of discreetly putting it into my bag), perhaps it wouldn't have been stolen.
So what do you do when your passport has been lost or stolen in another country?  Well, you have to get a new one.
 1. Find your embassy!
Here's a great site to help you find your embassy in the country you're in.  I was in Geneva trying to check into my hostel when I found out mine was missing.  I called the train station's lost and found but to no avail.  I had to change my plans (Goodbye day trip to Liechtenstein 🙁 ) and go to Bern.

What if I'm in a country and my embassy isn't there? Ok, now that definitely can up the stress factor a bit.  This can happen in smaller countries or if you come from a smaller country.  In that case, different consulates can act on behalf of other consulates. I'd email/call the nearest embassy and ask what to do.
2.  Get a picture!
Alright, you!  Look at you handling this awful situation! You've found out where to go, so get there!
I got to Bern, and I walked all the way to the Embassy with all of my stuff.  It was pretty hot and pretty annoying, but I was pretty happy that I was *doing* something.  I get to the embassy, and they won't let me in with all my stuff. Sigh.  The guards told me about this cafe that was kind of close by that I could drop my stuff off at. I walk back. I make it through security and am about to get this paperwork going.  They need pictures.  Yea, they don't have that on site, wtf?    So I had to run/walk ALL the way back to the train station to use the little photo machine there and run/walk all the way back (they were closing soon).  So, get those pictures before you get there!
Some smart souls always travel with extra pictures for visas or times like these. Not a bad idea since my picture was terrible, but that's just vanity talking.  I have since started traveling with a backup set of pictures.
3.  Wait

!
So then you wait.  As I recall, it maybe only took like 1.5 hours to get it all processed.  I waited in a room with a man in full African tribal fabric, and he was pleasant to talk to.  (Mostly since I didn't have anything to do since I had to leave my stuff at the cafe).  It cost me about $150, which also happened to be my emergency money. All used up 🙁  On the first/second day of my trip 🙁 In the most expensive country of my trip 🙁  A plus is that it drove me to try couch surfing later, which ended up great!
4.  RENEW IT!
I went on the rest of my trip with my much smaller and emptier emergency passport, and everything was fine. I was told to renew it when I got home for no charge since it was only good for a year.  Whoops.  So, don't forget that step!
All in all, it wasn't the WORST thing that has ever happened.  I had my health. I was safe. And it didn't throw my trip off too badly.  What that thief really took from me were my stamps and my trip to Liechtenstein 🙁
Jerk.
Go ahead and pin this and hope you don't need it later!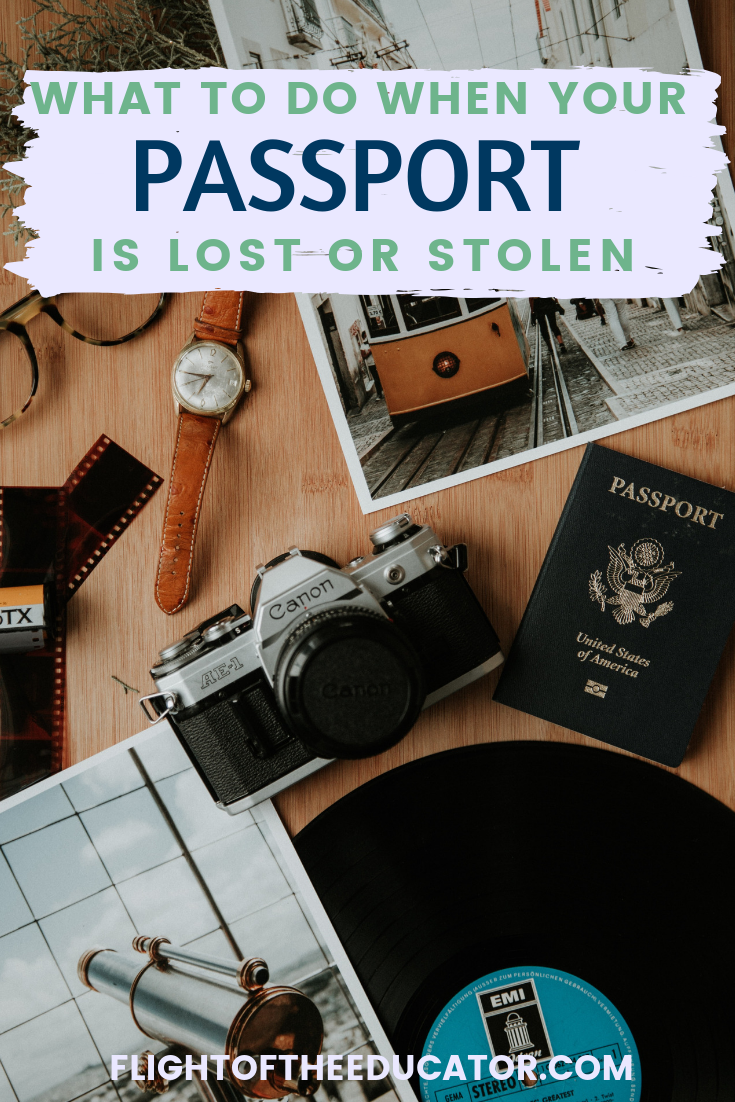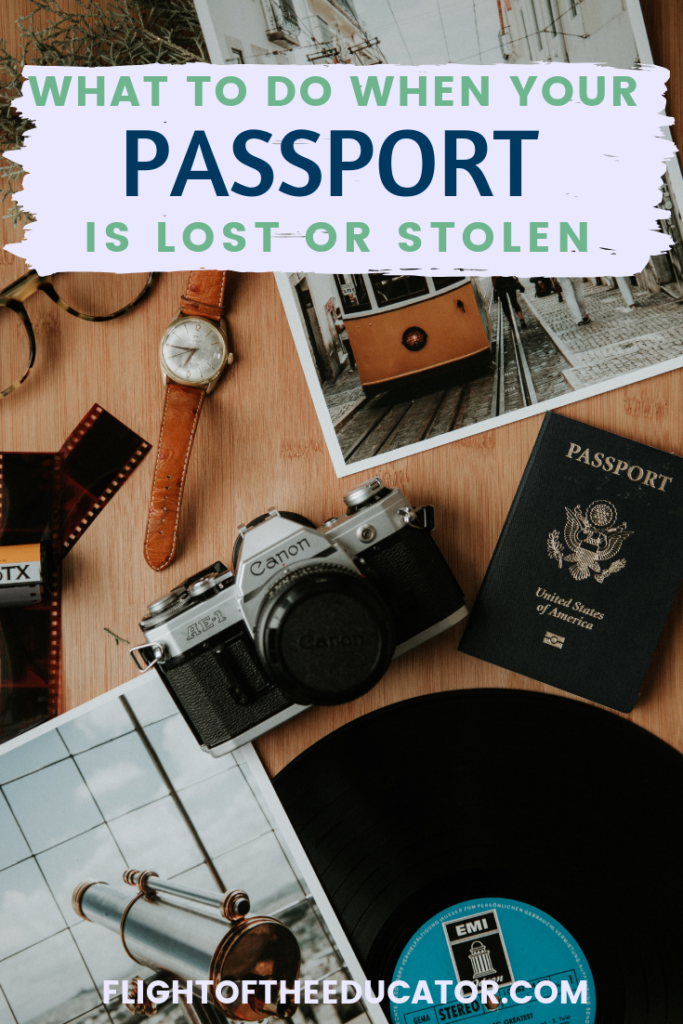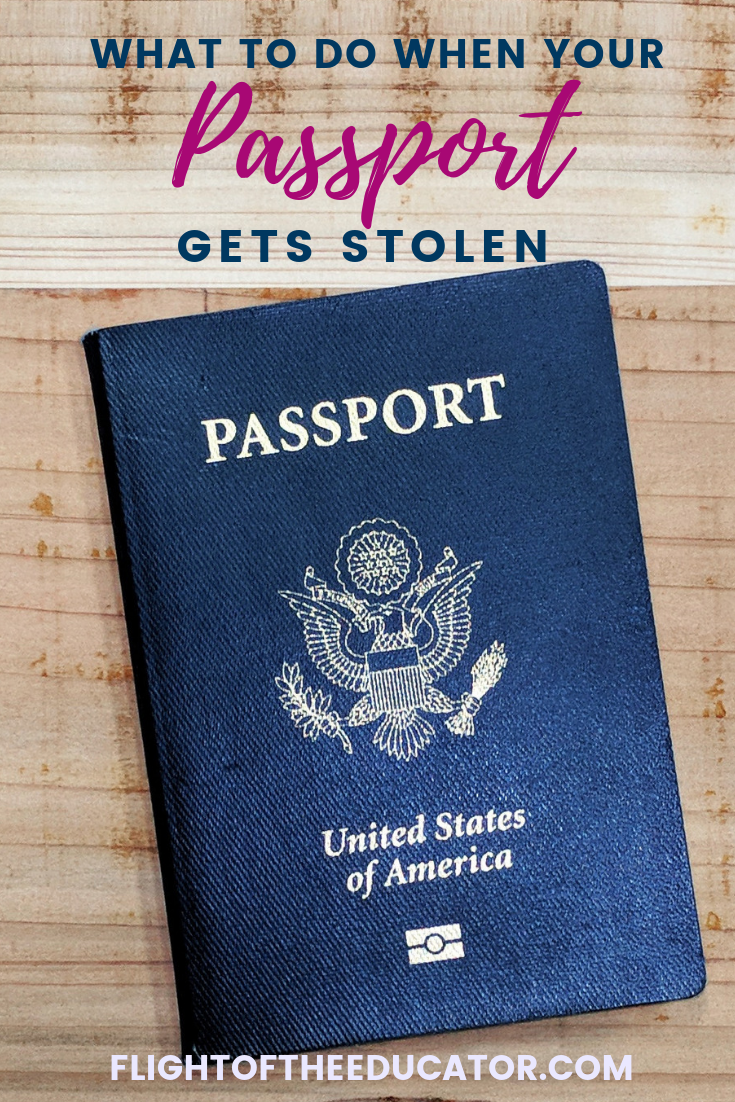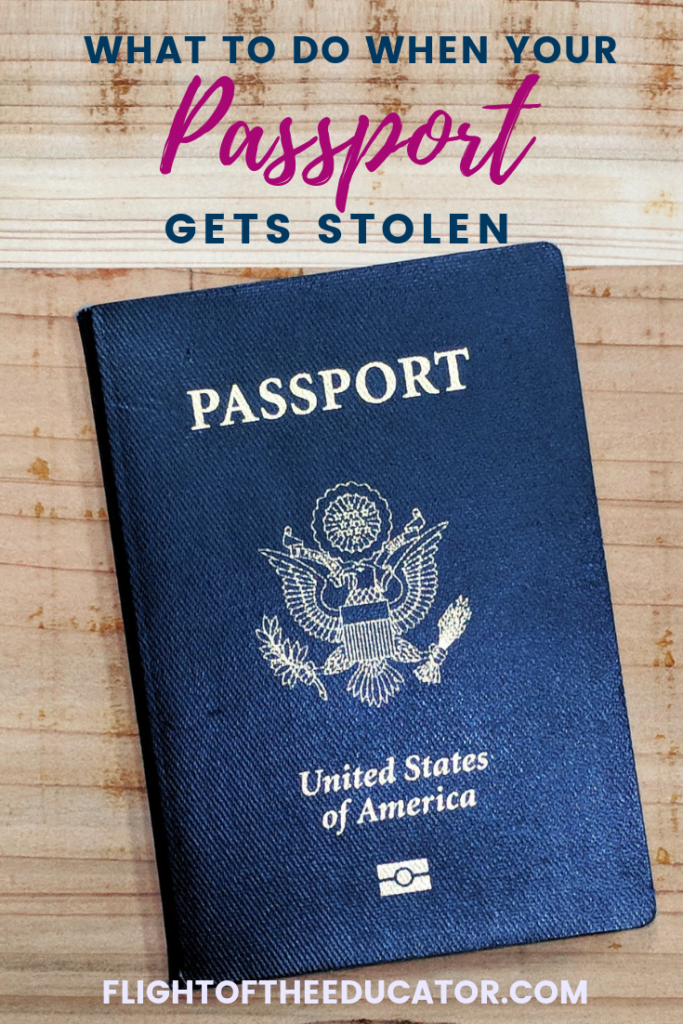 https://www.pinterest.com/pin/669699407058571590/