Fresh out of college, I was having trouble finding a job in America during a bad economy and with the vague B.A in Writing and Communications.  Then, an opportunity to stay/work in a hotel in Germany presented itself.  Much to the chagrin of my parents, I jumped at the chance!  I went to the Goldener Hirsch because a friend that I had made in Australia was dating the daughter of the owner.  Now, I no longer speak with him because our friendship did not end well (in fact, I'm slightly tickled to see some reviews that mention him.  I know it's him because they said he was rude), but the hotel really is lovely and worth a peek, if not a stay.
The city itself is on the renowned Romantic Road, reasonably near major cities like Wurzburg and Munich.  (Here are directions if you're interested!)  Because it is so close to these major destinations, people just make a day trip of it! That's enough to see the major sites like the clocktower (which was a bit of a letdown, if we're being honest.  It's nowhere near Prague's), the walls, and the Tauber River Valley… but it isn't enough to really get a feel of this gem.  Rothenburg is one of many top sites in Bavaria!  So if you're keen to see, make sure to make your own walking tour of Rothenberg!
1. Fantastic History
 It is one of the few medieval walled cities left!  It managed to survive WWII because an American and a Nazi negotiated to not bomb it because it's too fabulous (way to go American General's mother for telling him how fabulous it was!).  It also managed to survive an invasion during the Thirty Years War!
2. Old School Festival
I was lucky enough to be here during the annual Imperial Festival!  The whole town gets decked out in very authentic looking costumes.  Men with long pikes "stormed" my hotel and wouldn't leave until I gave them beer! They then carted off a maid on their shoulders (admittedly, it was all in good fun now, but I imagine that was not a fun thing historically, which now makes it a bit of a bummer :/ )
There were also areas to listen to music and to play the games of yore!  They had all of these tents set up with food and frivolity.  I feel like it's everything that the Renaissance Fair wanted to be, but never could be.
Wow, that picture is terrible.  I feel like you can see why I decided to upgrade my camera!
3. Sick Story of Invasion Survival
Ok, I'm paraphrasing a lot here, but here's the low down.  So when General Tilly's forces invaded, the Germans were forced to serve them their wine.  Well, apparently since it was a group of men who were drinking, there was a lot of teasing going on. Basically, the Germans said that the men were drinking very "daintily" and "unmanly." So of course, there was a drinking contest.  The General was *so* sure of himself, that he agreed to withdraw ALL forces, if ANYone in the city could down THREE LITERS of wine. In one sitting. All of it. Without spilling it.  Had that man never met a German before?
Not all heroes wear capes. Except I guess it kinda looks like he's wearing a cape here. So maybe they do. Here comes ol' Mayor Nusch to save the day and become ::drumroll:: the Meistertrunk.  He drank all that wine, looked the General dead in the eye, and the General honored the agreement and left!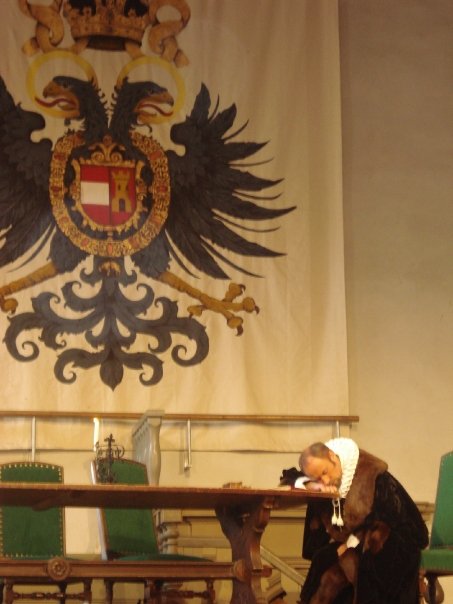 Legend has it that it took him 2 weeks to sleep it off.
Alright, so that's mostly stuff to do on special days. What if you aren't there during that time? I got you.  There's other way cool stuff.
4. Medieval Torture Crime Museum
I won't put any pictures of this up because it was some pretty messed up stuff. You see all the devices that they used to shape behavior back then, AND the behaviors that they were trying to enforce.  It was pretty intense. My favorite is that they would remove the roof of the house of a publicly fighting couple. They said that if a couple fought in public, they didn't deserve privacy.  I probably felt really connected to that because my stepfather removed my door when I was in High School because I had it locked one day.  SMH.
5. Blood of Jesus?
Here's where people make a major mistake.  When you get into St. Jakob's Church (pronounced Yak-ob if you're having trouble finding it), there is a gorgeous altar covered in gold.  Everyone assumes that that is the altar with the Holy Blood! False.  It's actually tucked away upstairs and in the back.  In an altar totally made of intricately carved wood, there is a crystal. Inside that crystal is supposedly three drops of Christ's blood. How about that.
6. Famous Christmas Store!
I think at this point everyone is aware that the Germans go nuts for over Christmas stuff.  There is a store located very near the main square called the Kathe Wohlfahrt store. It is NOT to be missed! It is Christmas there YEAR. ROUND.  Music, smells, sights, tastes. Christmas Galore!  I won't show you what the inside looks like.   You should see for yourself! You're welcome 🙂  If you're interested but don't want to go out there, there's an American website too!  (Here you can see where the stores are all around the world!)
He's here to guard the store and crack some nuts… and he's all done with guarding! 😛
7. Night Watchman's Tour
This guy is HILARIOUS.  He takes you through the city at dusk/night (which is the best time to do it because all the day tourists have gone!), tells you about the duties of a night watchman and interesting historical facts.  I'm so glad to see that it's still the same guy doing it 8 years later.  Here's the site for more info.
8. Beautiful Views of the Valley!
One reason I mildly suggest my old hotel is that it sits on the edge of the Tauber Valley, while still being central to all the important things in the city.   You can also get some amazing view of the town if you climb the clocktower in the main square. It's a lot of steps though, so put in that effort!  You can work off all the schneeballs!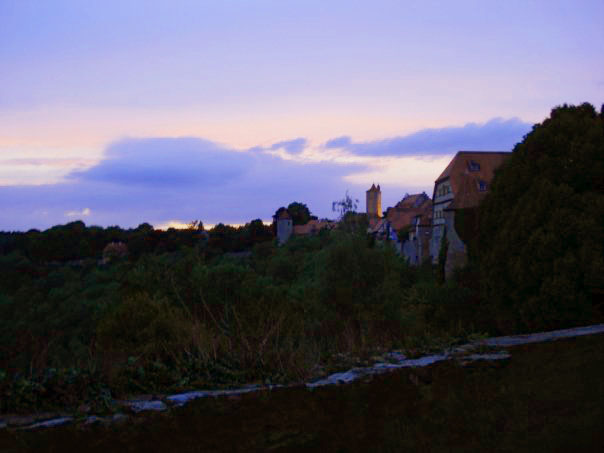 9. Great Walking Around!
The Tauber valley is named such because of the Tauber River that flows through it.  Lots of gorgeous things to see and even vineyards!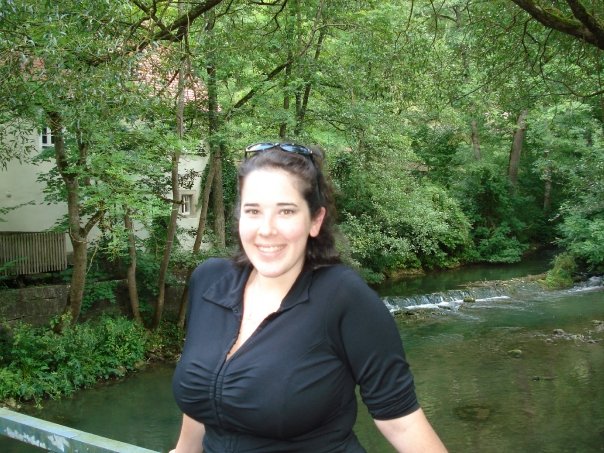 If you keep walking along, you'll discover adorable houses that look medieval. They are out in the countryside so you know they are legit and not just a tourist trap!
Found some cute puppies to play with outside of these little delights.
10. Der Club!
If the Night Watchman tour and lack of droves of tourists isn't enough to convince you, how about a pumping good time at a club? And it's name is literally "The Club."  Gosh I miss Germans and their very precise names for things.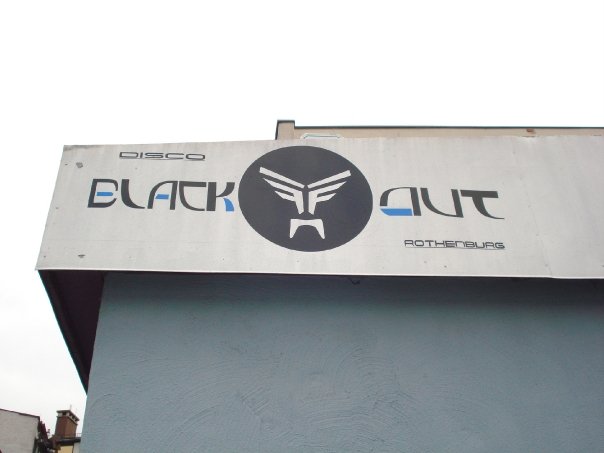 Unconfirmed… but there might be some Transformers here.
Just walk around!  But really, just spending the 2-3 hours here you'd get for a day tour is not enough to feel the vibe and see the sites, and there are even more sites!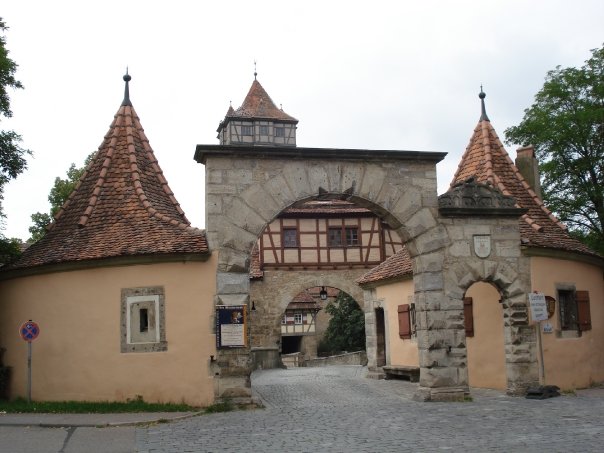 Also, unrelated… but do yourself a favor and get a doner kebab from the guy across the street from The Goldener Hirsch.  It's been years, and I still haven't found a place with doners as good as that guy <3  And if you want to experience a local "treat," there's always the schneeball. It is a pastry that people either really like or everyone just tries it because they're told to. I don't know; I didn't care for it, but maybe it's like a rite of passage if you're in R.o.d.T.  There is definitely much better German food to try! Check the Wikipedia page if you want to read more about it.  There's really not that much information about it online. It's basically a wad of dough that's fried and covered in powdered sugar.  It looks like a snowball, hence the Name.
Looking for more hidden gems in Germany? or a more in-depth guide to Rothenberg? Please explore this wonderful country!
https://www.pinterest.com/pin/669699407058804455/
https://www.pinterest.com/pin/669699407058571535/