I love animals, so it was a no-brainer to go on a safari, but I was a little worried about that African Safari price! There are a lot of different options for African safari prices, and I ended up with a South African Safari and with a Victoria Falls add-on. This is my budget for what I spent prior to the tour as well as while on the tour to give you a better idea of what the average cost of an african safari is!  Keep reading to see the South African safari cost breakdown.
Overwhelmed? –
Remember that I'm a travel agent and can happily assist you in booking this trip or any other! Just
reach out to me
and we'll find you the safari of your dreams!
Activities included in the South African Safari Price
Total: $271.35
Most of the activities were included, but these were the ones that I paid extra for!  You could definitely go without the Massage if you're trying to keep your African Safari budget down, but it was pretty cheap in the grand scheme of things. I would definitely add the sunset cruise and helicopter though.
| Activities on African Safari | Cost |
| --- | --- |
| Zambezi Sunset Cruise | $50 |
| Kruger Walk About | $18.78 |
| Massage at Karongwe | $37.57 |
| Helicopter over Vic Falls | $165 |
Helicopter Ride
This one had a bigger price tag, but I think it was worth it! When you're walking around the falls you can get an idea of the power because the water is really all over you, but you don't see the scope. It was really something to see how wide the falls are and how high the mist goes.
Zambezi Sunset Cruise
This was just $50, and it also came with all you can drink (alcoholic drinks, actually), snacks, and a pretty sunset!  I'm biased, and I like to be on the water.  It was nice just floating along the river and hanging out, with a bonus of possibly seeing an animal! IMO, it is a must for a south african safari cost.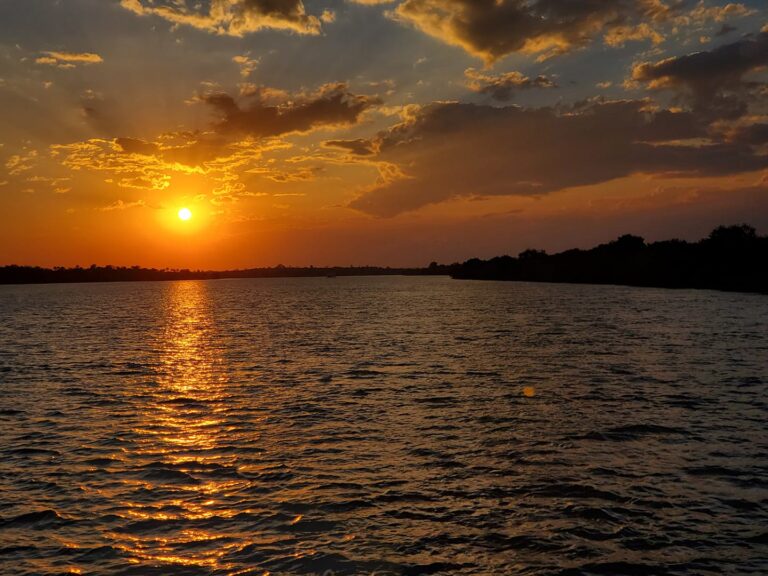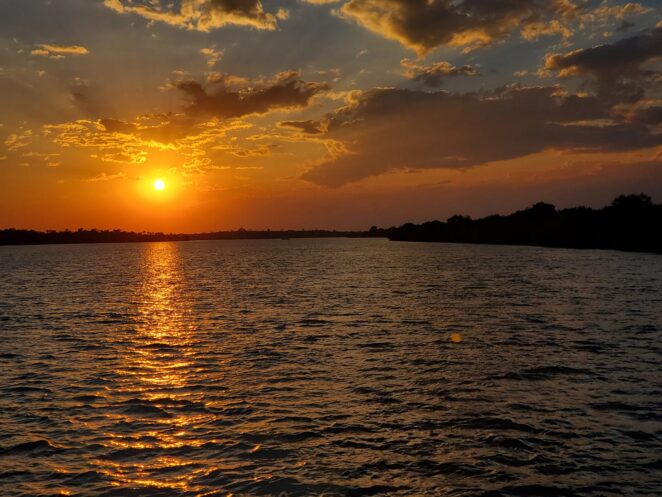 Walk-About
While in Karongwe (the private game reserve my tour brought us to), we had the ability to go for a walk about!  Of course, the guides made sure it was a safe area to walk around in!  I was really excited about this opportunity because I really like learning about the small things! When you're in the safari vehicle, sometimes you're going too fast to see the scenery, plants, or birds and the like since everyone is on the hunt for the Big Five.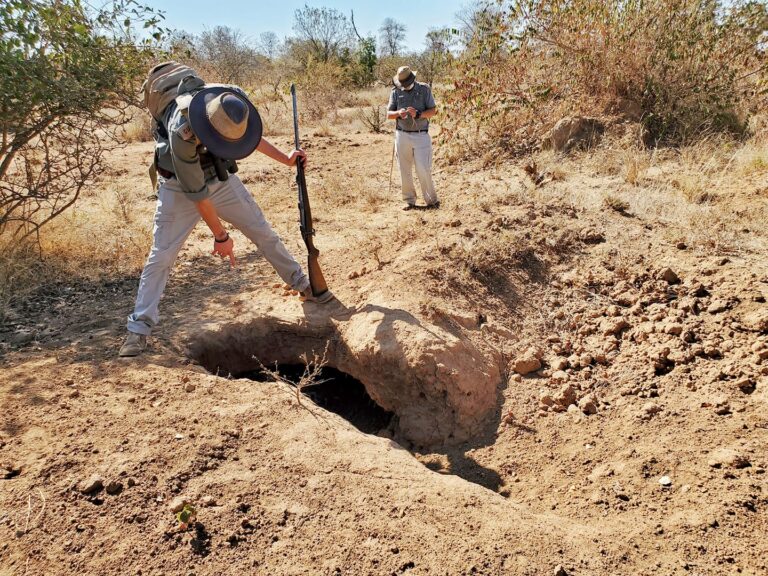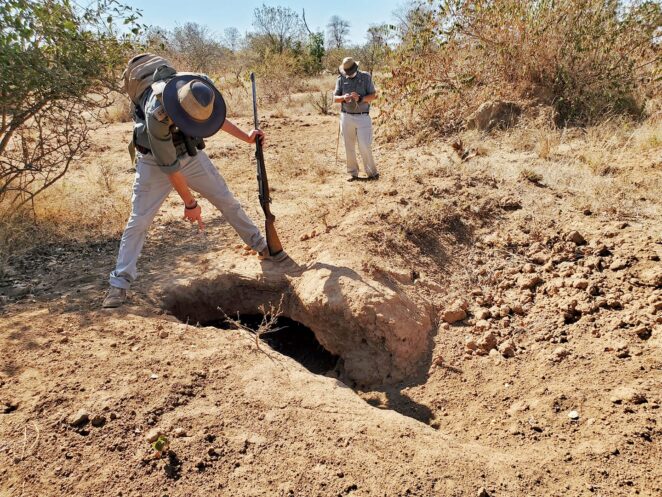 Massage
Call me bougie, but after all the "African massages" (bumpy roads haha), my back could really use some relaxation. And when I saw that our camp actually had a spa for reasonable prices… I'm in!
Accommodations Included in the African Safari Price
Total:  $0!
Always good to have a $0 category!  Hotels were all included in the tour price! If you want to see what they looked like, check out my review of my African safari.
| Accommodations  on African Safari | Cost |
| --- | --- |
| All included! | $0 |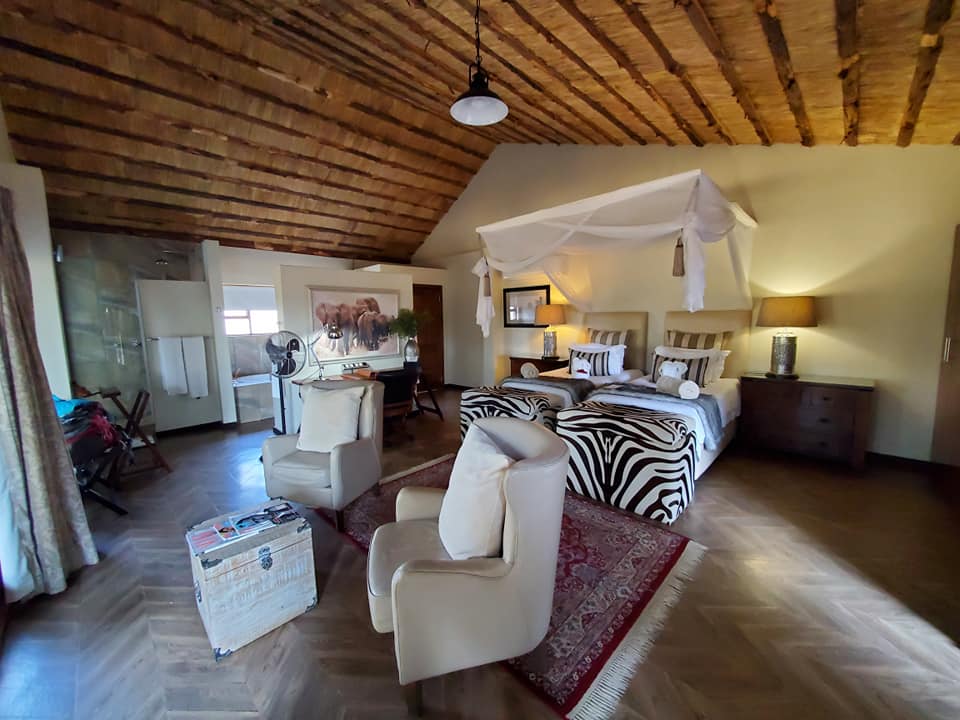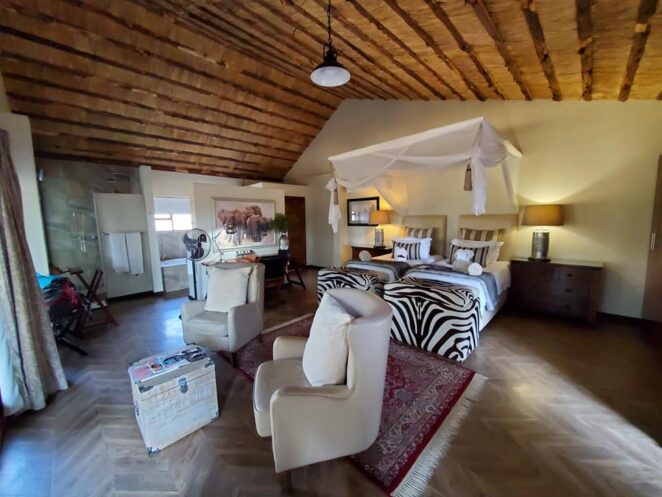 Transportation Included in the South African Safari Prices
Total: $14
Only $14!  Airport pickup was included, but airport dropoff wasn't.  The price wasn't too bad, so I went with it.  All other transportation was of course included in the tour.
| Transportation on African Safari | Cost |
| --- | --- |
| Departure transfer to Vic Falls Airport | $14 |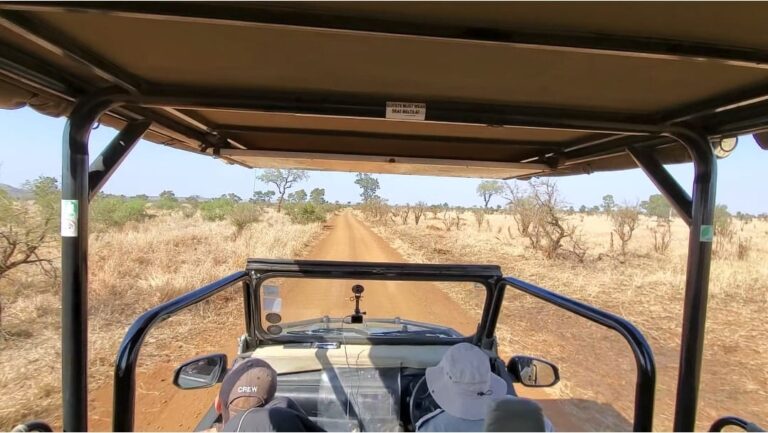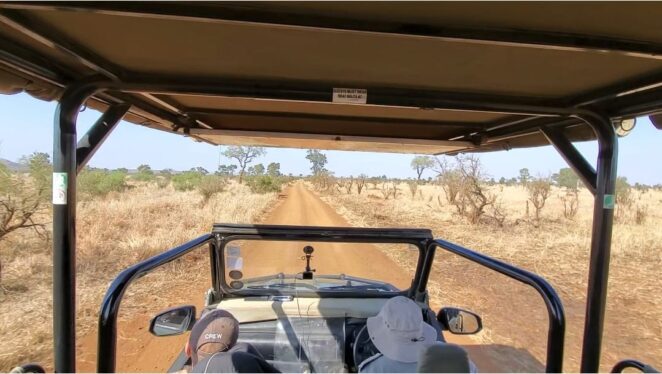 Food Budget ~ Safari foods South Africa and Zimbabwe
Total: $52.39
Most of the food was included, but there were a few times when it wasn't.
| Food on African Safari | Cost |
| --- | --- |
| Sushi Lunch in Jo-burg | $13.13 |
| Picnic Lunch supplies at grocery store | $10.35 |
| Sandwich at Gas Station | $4.33 |
| Water and Chocolates at Gas Station | $5.81 |
| 4 cokes | $5 |
| Steak and Cheese wrap | $5 |
| Burger, fries, and coke | $3.65 |
| Latte | $3 |
| Snacks | $2.39 |
Sushi Lunch
The first day of the tour, the lunch wasn't included, so I ordered some sushi takeaway. It's interesting how different it was from my "home" sushi.  They had some stuff called "fashion sandwiches?"
Picnic Lunch
Speaking of sandwiches… one day was a big driving day, so we were taken to a grocery store to buy some packable food to eat on the bus.  We called it a picnic, but I guess it wasn't really.  Mine was probably a little higher since I also bought a bottle of ketchup. What am I supposed to do, eat fries without ketchup??
Steak Wrap
On the way back to Johannesburg, we stopped in a cute little town for lunch. I ended up getting a nice sandwich for pretty cheap at a coffee house!  
Alcohol Prices on South African Safari
Total: $16.88
When I went, the pandemic was still in effect and South Africa had gone back into an alcohol lockdown.  They realized people are more likely to get hurt when drinking, and to relieve the hospitals, they said no buying of alcohol!  We actually only had an opportunity to have a drink the first night we were there right before it went into effect.
| Alcohol on African Safari | Cost |
| --- | --- |
| Wine in Jo-burg ($1.71 each) | $15.89 |
| Beer at Vic Falls | $0.99 |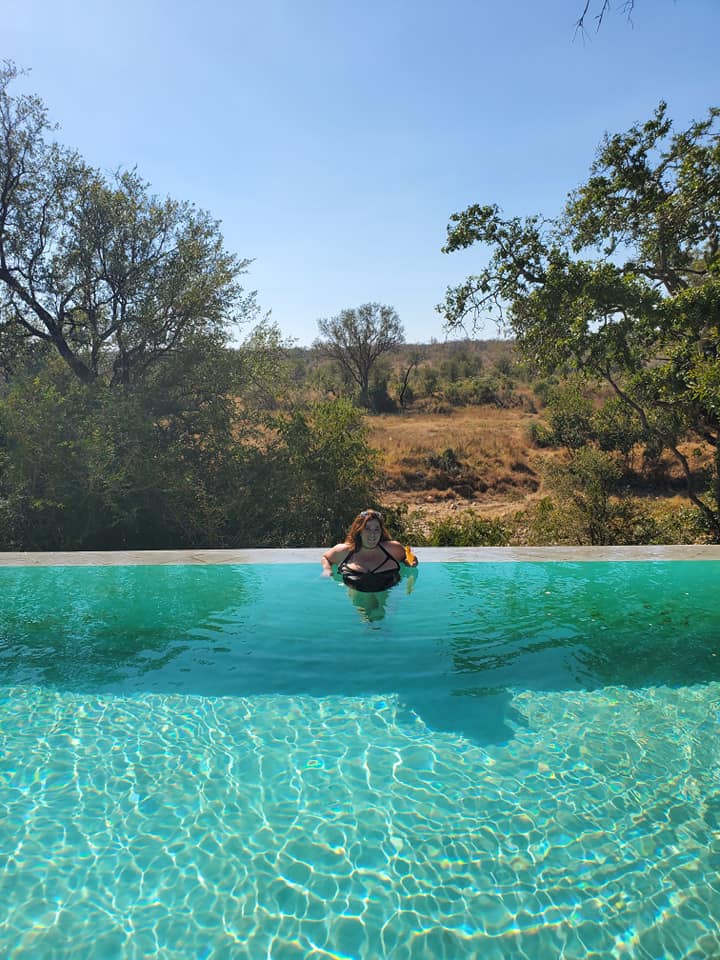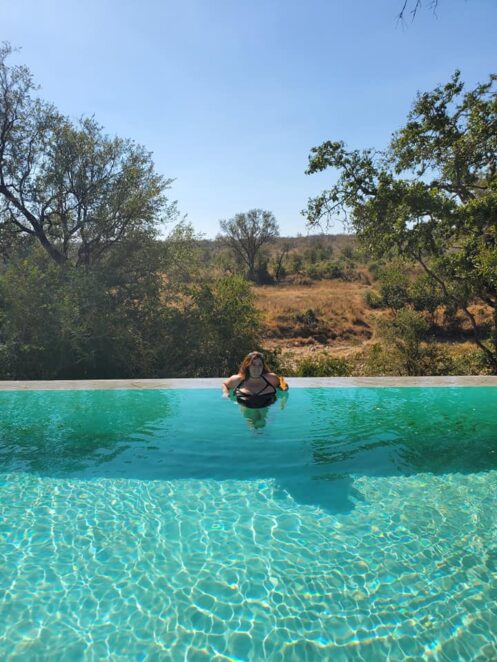 Souvenirs For African Safari Prices
Total: $38.09
| Souvenirs on African Safari | Cost |
| --- | --- |
| Child's shirt | $10.24 |
| Giraffe Puzzle (3D Wood!) | $3.41 |
| Kruger Animal Guide | $4.44 |
| Copper Bracelet at Vic Falls | $15 |
| Spoon in Zimbabwe | $5 |
Spoon
Well, if you've seen my posts before, you know that I collect spoons when I travel! I wasn't able to find the type I normally get, but I did find a wooden one. I'll be painting Zimbabwe's flag and name on it. I didn't have to get one for South Africa since my brother recently went and got one for me.
Copper bracelet
I got this in Victoria Falls at a market.  They had lots of patterns and things, but it looked like something they were famous for.  Copper is supposed to help with heart and circulation issues!
Kruger Animal Guide
I love checking things off, so I bought this book to track the animal that I'd seen!  I had such an amazing time that I definitely want to go back.  Some are located all around Africa as well, so it seemed like a good buy. 
Fees Not Included for South African Safari Cost
Total: $568.15
Ugh, the worst, lol.  Some of these fees aren't that bad since they are tips for the guides (I just didn't know what other category to put them in).  But the worst fees were definitely the covid tests, blargh.
| Activities on African Safari | Cost |
| --- | --- |
| Pre-trip PCR Covid Test | $100 |
| Travel Insurance | $101.25 |
| PCR test in SA for Zimbabwe | $58 |
| Tip for my fave safari guide | $100 |
| Tip for Safari Guide and Tracker | $49.14 |
| Tip for Zimbabwe Guide | $36.20 |
| Print Covid Test at airport | $1.23 |
| Laundry at Beck's | $6 |
| Tip for Woman who made us dinner in Zim | $4.51 |
| Tip for Kruger Game Drive | $6.82 |
| Tip for Zimbabwe driver | $10 |
| Tip for Maids | $23 |
| Tip for Guide and Driver in SA | $72 |
Tipping South Africa Safari
Can't skimp out on tips!  I followed the recommended tipping for all the guides except for the private guide in Karongwe named Juan who was just AMAZING.  He made my trip so much better by answering all my questions, dealing with me when I'm stressed out about getting a good shot, and even helped me with camera settings in low-light situations (where I struggle).  So he earned a crisp $100 USD bill.  I wish I could have given more.
Covid Tests
A new type of fee! I had to take one before I left as well as one in SA in order to get into Zimbabwe. 
Travel Insurance
G requires that travelers get travel insurance to cover themselves especially for medical and repatriation needs.  You can get it to cover your flights as well or just the tour.  This actually covered my whole trip which was about 3 weeks (the G portion was only about half of my trip).
How Much Does a Safari Cost ~ The Tour cost
Of course, there's the big tamale!  The tour itself!  I have a more thorough description of my tour experience, but this is the tour I ended up on.  I had booked another, but the Upgraded experience was going because it's easier to facilitate social distancing on the upgraded tours.
Could you do it cheaper? – Absolutely. There are tons of options available. I wasn't originally scheduled on this one, but ended up doing it because it was actually going! I'm glad I did as the upgraded experience was fun, and it was a little nicer than I"m used to.
Contact me if you're interested in talking about options for safaris and what would best fit your budget and interests.  See what it's like booking with me as well 🙂
Grand Total:  $4100.96
I hope you find this helpful for your trip to African Safarai cost breakdown! Let me know what prices you paid and where!
Pin to save for later and share with others!