I've been to Mexico in the past (Mexico City!), but never with the time or ability to go swimming with the Whale Sharks!  So this trip, I wanted to make it happen.  Since it's a huge bucket list attraction, I felt like I should give you a breakdown of what to expect when swimming with Whale Sharks!
Why Mexico Swimming with Whale Sharks?
As it was explained to us on the tour, between the Yucatan peninsula and Cuba is a convergence of ocean currents that brings all the tasty things Whale Sharks and Mantas like to eat!  And because they're near the surface, it's also a great place to go because the boat captains can find them easier, which allows you to snorkel alongside them.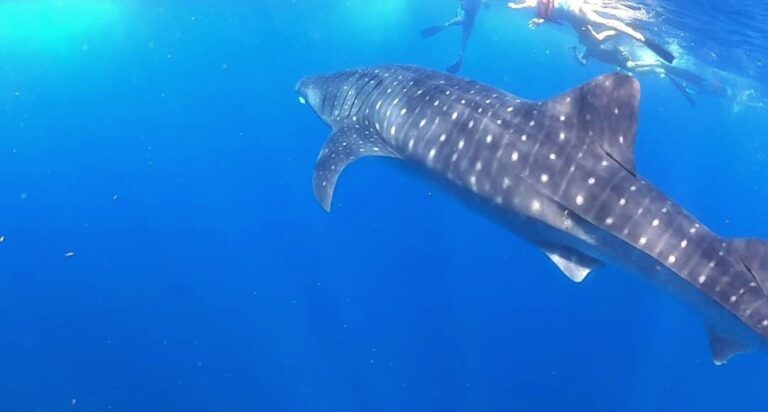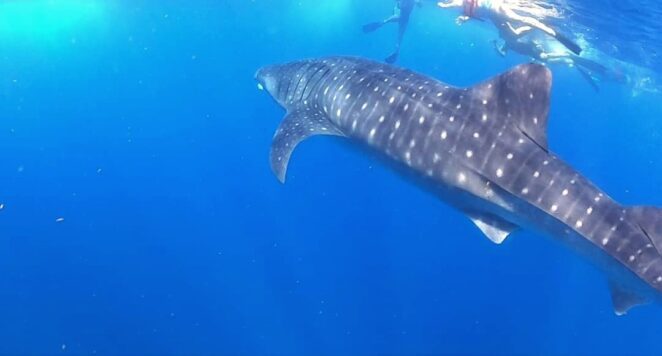 Can You Only Go Swimming with Whale Sharks in Cancun?
No! They are all around the world, but if you're talking about around Mexico, also no!  Isla Mujeres Whale Sharks' Snorkeling Tours are also super common because they are really between the Yucatan and Cuba.  So you can get tours from Isla Mujeres, Cancun, Playa Del Carmen, Holbox, etc.
Is it Safe to Swim with Whale Sharks Isla Mujeres/Cancun?
Sure! You're on the surface with a snorkel to breathe! But I'm sure you were more concerned about the "shark" part of the Whale Shark name.  Even though its body composition makes it a "shark," its size and feeding style makes it more akin to a whale… hence the name.
Sure, it's got a big mouth, but that's because it has a big body!  That big, wide mouth makes it so it can scoop up all the tiny creatures it wants to eat.  It most decidedly does not want to eat or attack you!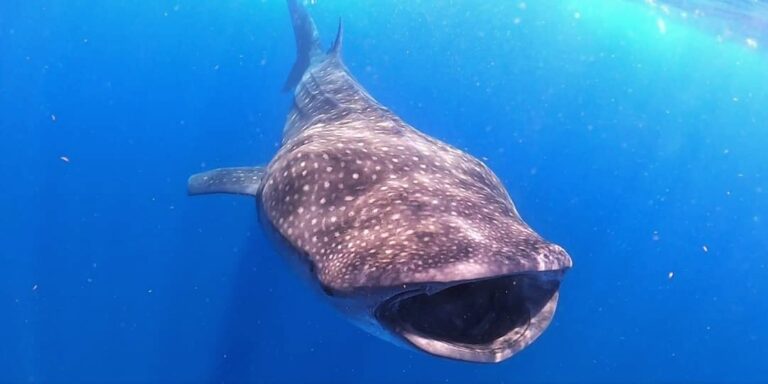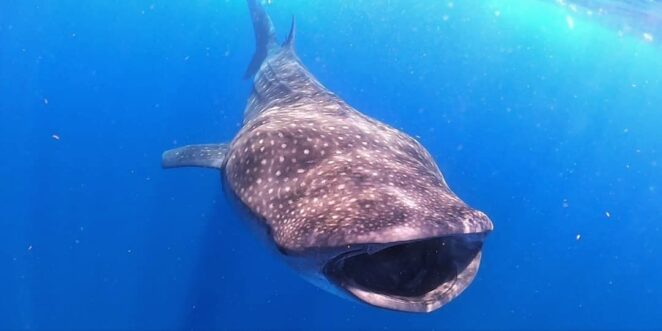 The only fear I had was my second time in, it was coming straight towards me.  I wasn't worried about it hurting me; I just didn't want to bother it! I feel like it was bad to swim over it, and I didn't want to, but it ended up happening.  I'm not sure it saw or even cared that I was there though, lol.
What to Expect for Cancun Swimming with Whale Sharks
Expect an early start for one thing! I'm sure the times will vary, but we were at the port at 7:45 to leave!  From there, it was about an hour or hour and a half out to the area where the Whale Sharks like to be.  You'll know you're getting close because you will see lots of little boats with the same intention to see these magnificent animals themselves.  The captains have to skillfully position the boat to not get near the animals, the other boats, the other humans, but also to put the snorkelers close.  You have to be dropped off close because they swim so fast!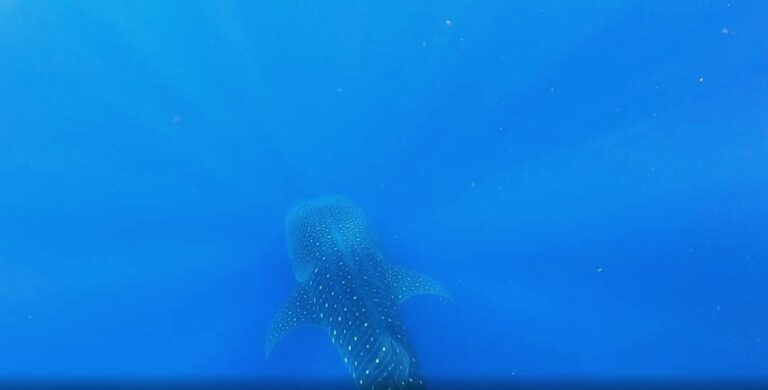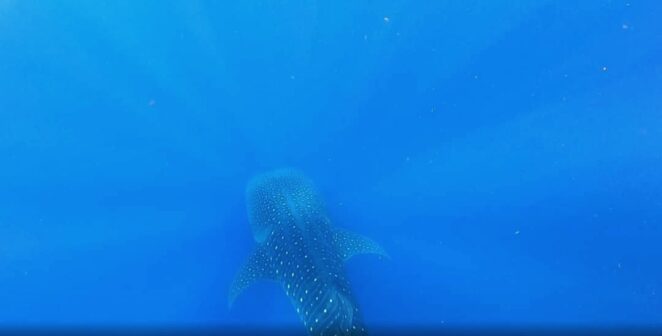 The way my boat did it was 2 snorkelers in at a time.  You sit on the edge of the boat, and when the captain says, "Go!"… you go!  You jump in and should see the Whale Shark pretty quickly, then it's just a matter of swimming to keep up!  Once it swims too far away (which will sadly be too quick!), you get back on the boat.  The captain repositions and it's the next duo's turn!
Each pair got to go in twice.  At first, I was bummed because I wanted MOOOORE, but once I was out there and actually doing it, I was pretty wiped out.  But in my defense, I only got 5 hours of sleep because I did a nighttime zip lining adventure the night before.  Poor planning on my part, lol.
After we saw those big beauties, it was back to Islas Mujeres and Playa Norte for lunch!
On Your Own or With a Tour to Snorkel With Whale Sharks (Cancun)?
I can't imagine being able to do it on your own unless you know someone with a boat.  They are pretty far out there, and it definitely took some professional navigation.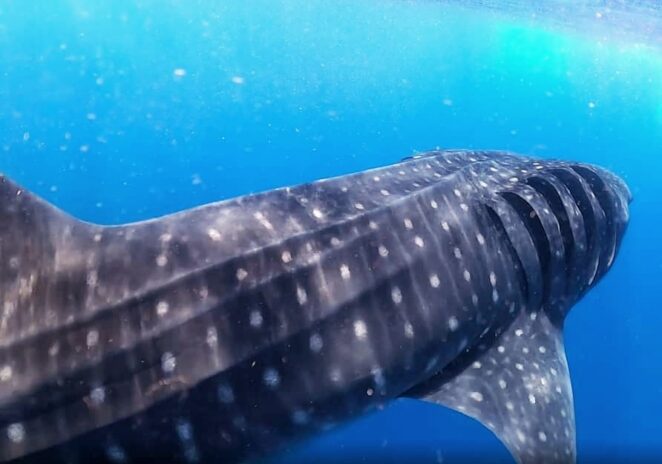 There are a few things to consider when picking a tour company, as there are a lot!  Some have different inclusions, transportation pickup, group sizes, and boat quality.
Here are some I recommend:
Need equipment?
No! They provide fins, mask, and snorkel.  However, there are some things you can bring that will make your time better!
Definitely should consider:
You need reef-safe sunscreen to protect the Whale Sharks and their food.  They have some for sale at the dock, but of course, it's more expensive.  Better to get it before your trip.  If you're like me, you might worry about getting a sunburn as well! They asked me not to cover myself with sunscreen like I normally do, so I just sat covered in a towel the whole trip.  But another girl on the boat had one of these skin guards that looked like it came in handy, and I was super jealous.  It looks like it would be great for a lot of different activities too!
Photography Tips
If you don't have a camera like a GoPro or another action camera, no worries because there is a guide there who will have one and can get some cool footage of you.  However, if you DO have one, I recommend just putting it on video mode and letting it run the whole time.  The experience is amazing, and you don't want to miss it fiddling with buttons.  Just take a screengrab from a video later.  I had mine on video and missed a super cool moment when the Shark surfaced and turned and showed its belly because I thought I was marking a highlight, but I stopped recording.  Rookie mistake.
If you do have a Go Pro, I recommend a housing for it even though it's waterproof. Because you're so close to the surface, I think a Go Pro dome is great because then you can capture above and below the water at the same time.
Food and Bathroom?
I suppose it would depend on your tour, but they should tell you.  For mine, lunch was included.  When we arrived at Playa Norte, we were able to get off the boat and enjoy the water and beach while the crew made lunch.  They made ceviche! I informed them of my dietary restrictions, and they made sure to have some food for me too.
I asked about the bathroom, and they said the ocean is a great place for the bathroom, lol. My boat also had a small toilet inside but it was for "emergency" only. I definitely recommend using the very nice facilities at the port if you can!
Is it worth it?
YES!  Absolutely yes.  It was a bit GO GO GO, but the thrill of seeing it glide past in the water was worth everything!
[columns size="1/3″ last="false"]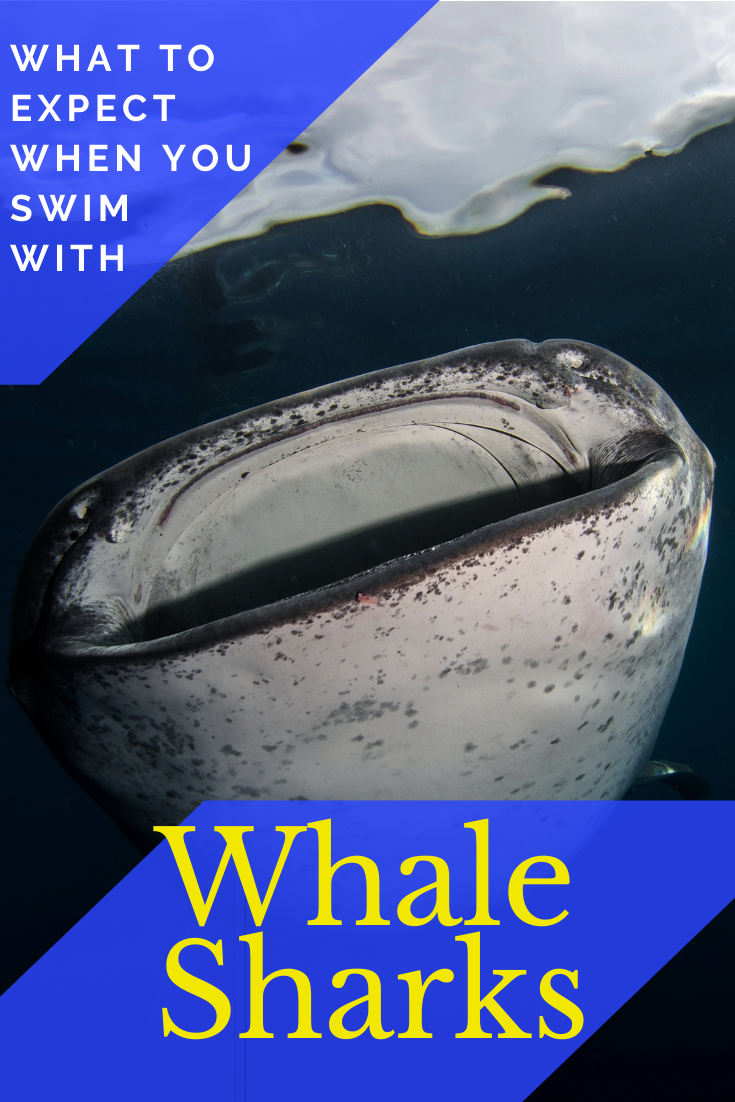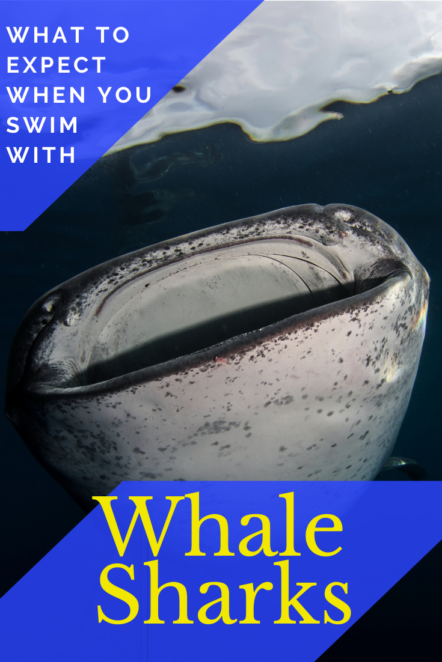 [/columns][columns size="1/3″ last="false"]
[/columns][columns size="1/3″ last="true"]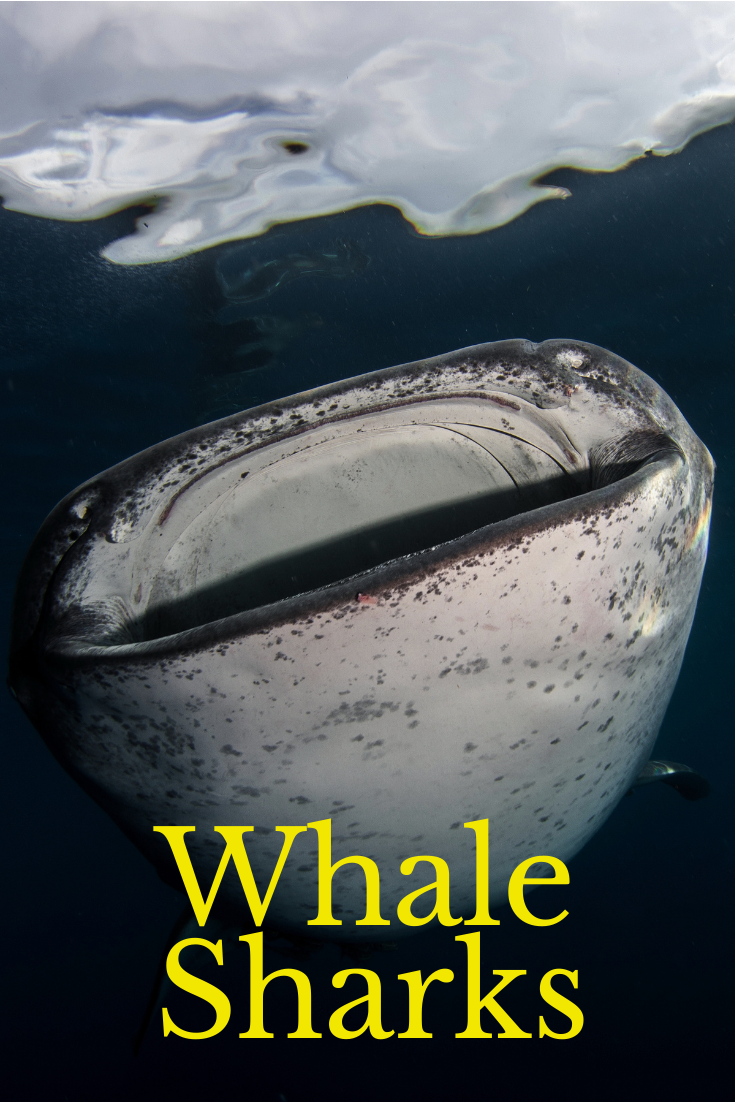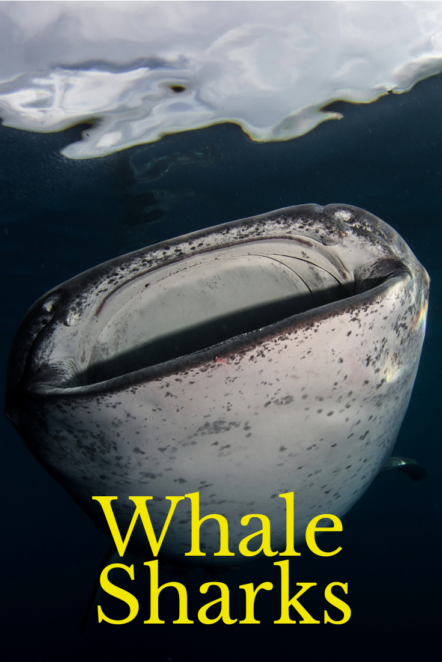 [/columns]